SALLY GUNNELL
"Jacuzzi® hot tubs have been a part of our lives for 19 years. We are on our second Jacuzzi, and I always say it is one of the best things we bought when the kids were little. It really got us talking and spending quality time as a family together."
ABOUT SALLY GUNNELL
Sally Gunnell is the only woman to have held Olympic, World, European and Commonwealth titles at the same time, a feat she has held since the early 1990s. After winning Olympic gold for Great Britain in the 400m Hurdling in 1992, Gunnell has provided on-track interviews for BBC broadcasts and has written four books on health and wellness. She currently acts as a motivational speaker and manages corporate wellness programs.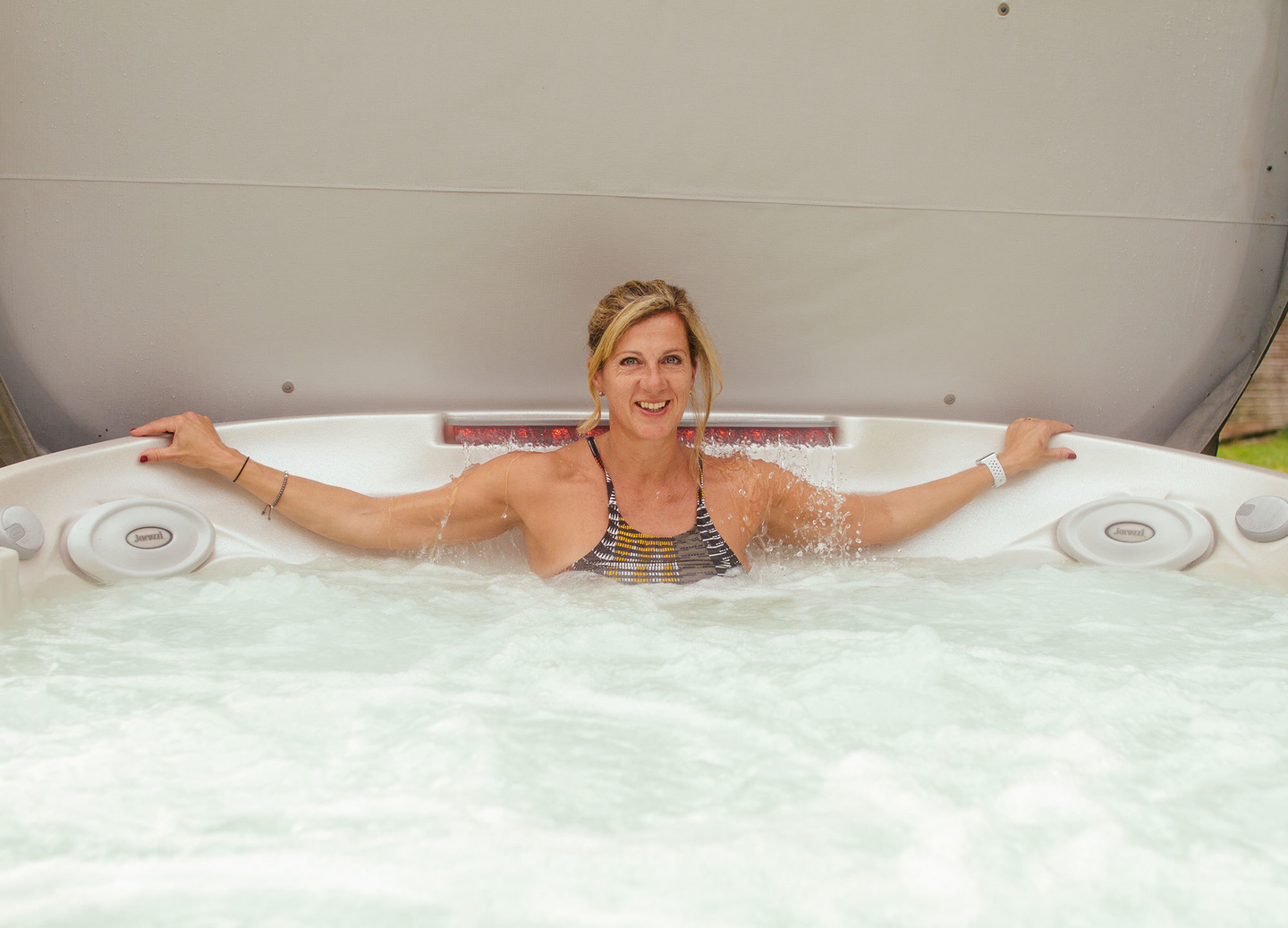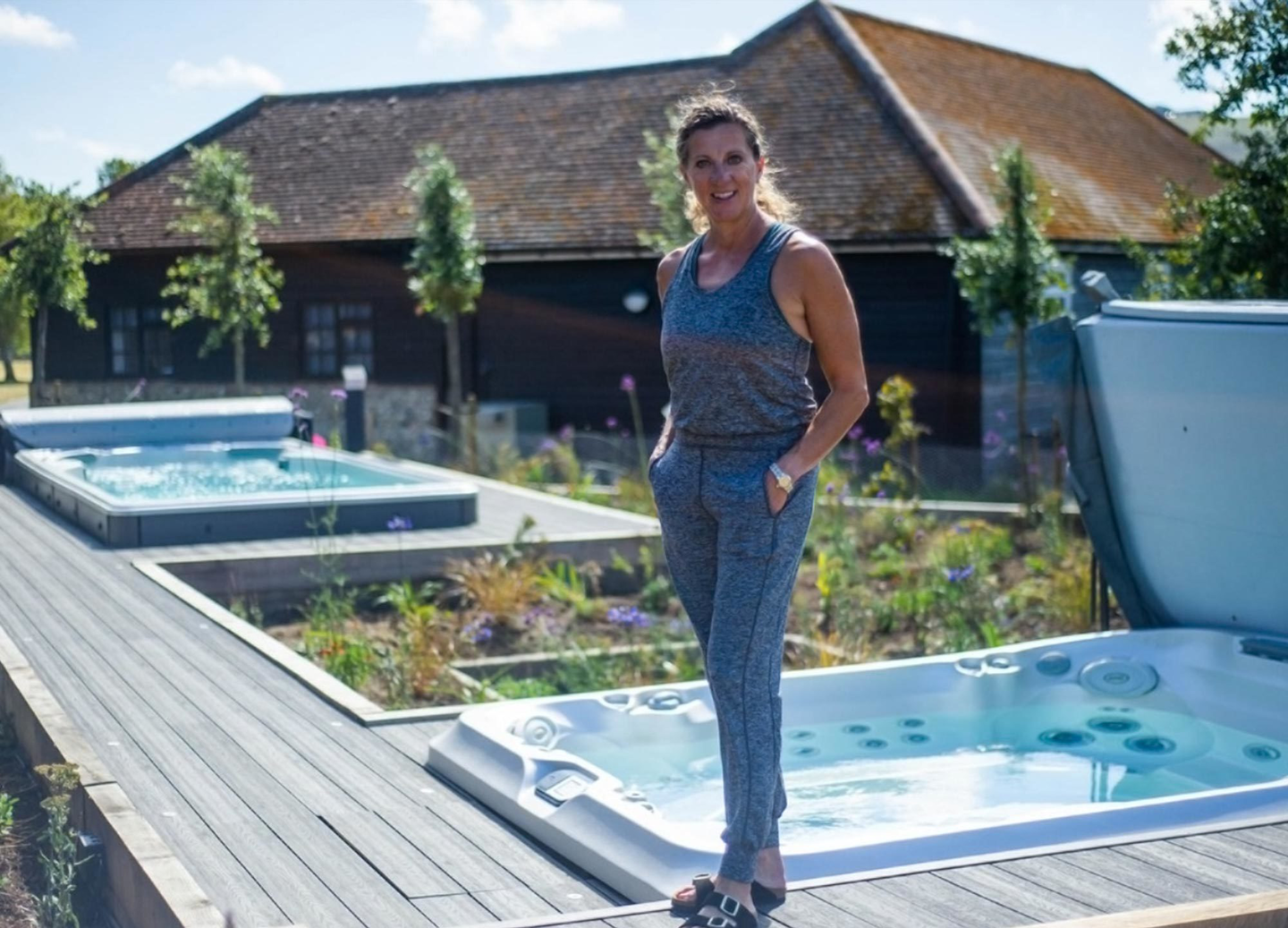 SALLY'S HYDROTHERAPY OF CHOICE
Sally's J-495™ hot tub has evolved from a space for recovery after high-intensity workouts to a place to support the functionality of the body as it moves through life. With 8-9 seat options, this largest model in the collection soothes the muscles of athletes and weekend warriors alike.
athlete gallery