CAN I SOAK YEAR-ROUND? SEASONAL TIPS FOR OWNING A HOT TUB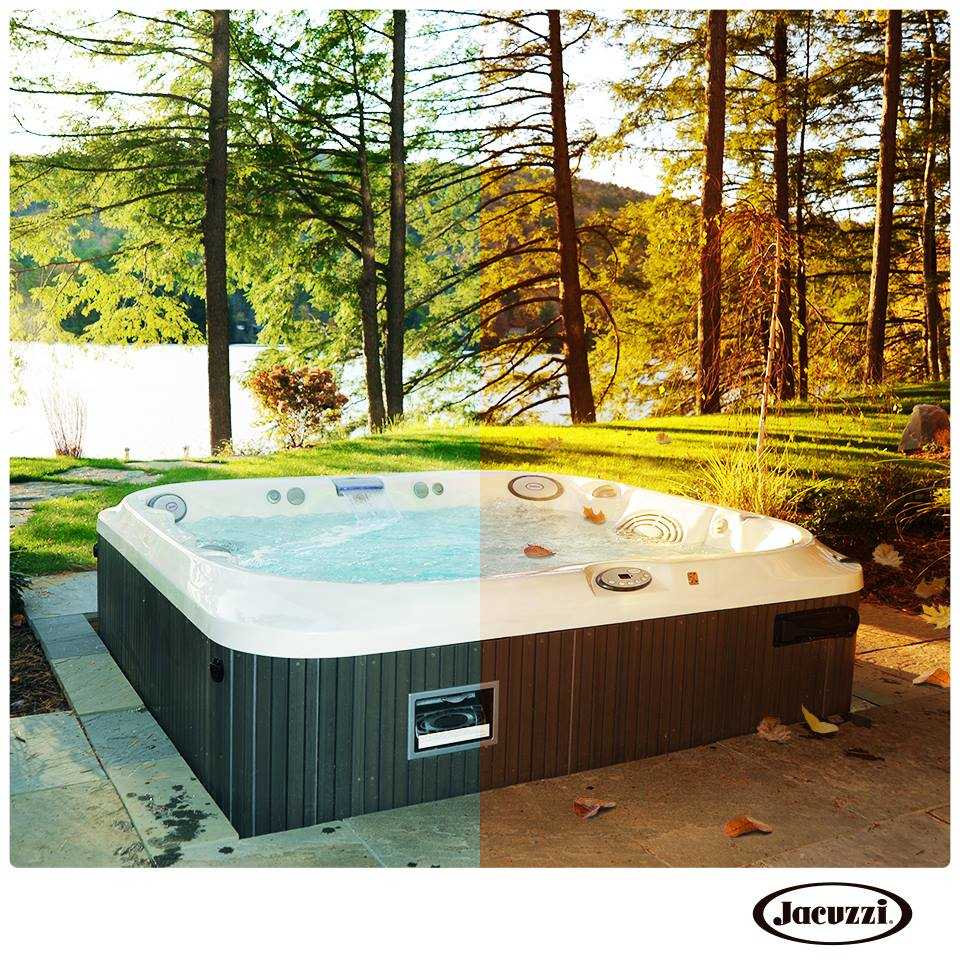 Can I Soak Year-Round? Seasonal Tips for Owning a Hot Tub
Your hot tub can bring you enjoyment and health benefits all year round. But while you're combatting the chill of winter or the dry heat of summer, you'll want to make sure you properly maintain your spa through the changing seasons. Look after your spa, and it will last for years to come. Here are few tips on how to maintain it year-round:

Winter
You'll find immediate benefits to soaking in your spa during the winter. Once you ease into the piping hot water, you may find cold-related aches and pains easing. Repay the favor by keeping an insulated cover on the hot tub, which will keep its temperature level and prevent long hours (and energy use) waiting for it to heat up. Also, don't forget to activate your spa's freeze-protection system to prevent the pipes from freezing.

Spring
The season of new life brings blooming plants, allergies, and rainstorms. Hopping in your spa during spring can not only provide relaxation, but help alleviate any nose or chest congestion from the inevitable flu and allergy season. To make sure those warm waters are ready for you and protected against April showers, stretch a tarp over your hot tub to shield the machinery, the tub itself, and the water it contains.

Summer
The dry heat of the summer months may drive you indoors and out of the sun. Protect your spa's physical integrity by keeping it out of direct sunlight, too. Keep your hot tub underneath an awning, gazebo, or even just an umbrella; this will help prevent the sun from warping the exterior. You'll also want to place a cover over the tub itself to keep your water from evaporating on hot days.

Fall
Fall brings cooler and shorter days and trees changing color. Don't share your hot tub space with fallen leaves; if possible, keep your spa clear of trees that might drop refuse into it. Sift out any detritus that falls into your tub to prevent it from clogging the filtering systems. This is a good time to drain your spa and flush the plumbing system – after the heat of summer but before icy weather sets in.