BUYING A HOT TUB: HOT TUB CABINETS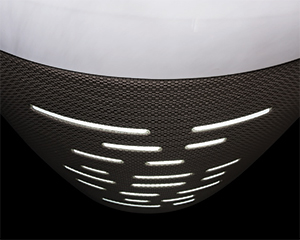 WHAT IS BETTER, SYNTHETIC OR WOOD HOT TUB CABINETS?
Hot Tub Cabinets: In the past, all hot tub cabinets were made of wood. Today, technologically-superior synthetic materials have replaced wooden hot tub cabinets built by the top spa manufacturers. These high-quality materials do not rot or degrade like wood, extending the "new look" of a hot tub's surround and eliminating maintenance. Synthetic hot tub cabinets are durable and UV-resistant, giving your hot tub extraordinary beauty for years to come.

ProEndure™ Hot Tub Cabinets: What are they? Jacuzzi Hot Tubs' synthetic spa cabinets combine the beauty of natural wood, with the maintenance free qualities of durable, UV-resistant thermal plastic. Though ProEndure hot tub cabinets look like high-quality wood, they don't require any effort to maintain their beauty. ProEndure hot tub cabinets help us keep our commitment to the environment as it is no longer necessary to harvest older growth redwood forests for their creation, thereby further reducing the demand on our precious natural resources.