4 Methods Different Cultures Use to Relax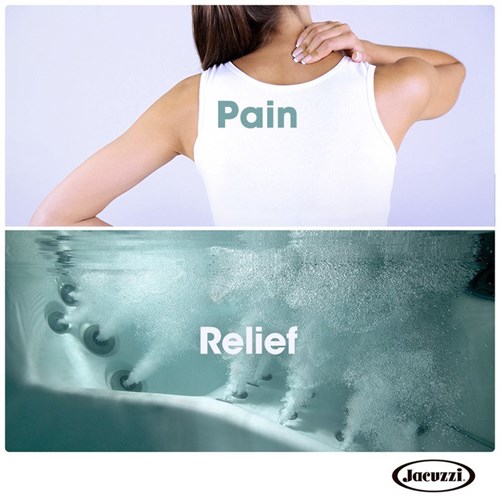 Relaxation, or the general release of concerns and tension, is an important part of stress management around the world. According to The Mayo Clinic, "Relaxation techniques can help you cope with everyday stress and with stress related to various health problems." Your Jacuzzi® Hot Tub or Bathtub is the perfect place to unwind and de-stress, combining benefits similar to relaxation techniques various countries apply worldwide. From heat to massage, here are four methods different cultures use to relax:

FINLAND
The Fins enjoy using saunas to relax. While many are now built into Finnish homes, the traditional sauna is a separate, self-contained wooden structure. Users enter the sauna after washing up; hot water is thrown on rocks to create steam. If it's been a particularly stressful day, the user may knead and massage their muscles with a silver birch branch to further relax tension. After some time spent in the heat, the user leaves the sauna with loosened muscles and clean pores. The sauna ritual is often completed by leaping into a pool or a pile of snow; alternatively, users can just relax with some snacks in a cooler room. To extend the health benefits, Fins often repeat the cycle of sauna and cold water over and over again.

THAILAND
Everyone enjoys the comfort and tension release of a good massage, but the Thai variation is particularly relaxing. The art of Thai massage combines practices from Indian and Asian traditions, and its modern variant is designed to bring balance to the recipient's body, mind, and soul. It typically takes place on a mat instead of a massage table, and a well-trained Thai massage therapist will shift your body around in practiced movements that may surprise some who are accustomed to lying still for a massage. The Thai style is renowned for easing tension in muscles, improving flexibility, and cutting down on joint pain.

SWEDEN
Floatation is a therapy rapidly gaining a foothold in Sweden and the U.K. Users climb into an isolation tank, which is essentially a large tub filled with warm salt water and sealed off from light and sound. The user inserts earplugs and floats in the darkened chamber. Floatation is an excellent way to meditate and otherwise relax; the sensory deprivation cuts you off from the outside world, allowing you to focus entirely on your breathing and improve your peace of mind.

JAPAN
For centuries, the Japanese have relaxed by visiting hot springs. Japan has a very active volcano system, which in turn has led to some truly spectacular geothermal water sources. These waters are believed to be infused with minerals that can assist in healing and general relaxation. Japanese hot springs are referred to as onsen, and these bathhouses feature a calm, quiet atmosphere to promote ultimate relaxation.

Relaxation is more important than ever in our fast-paced lives, but you don't have to travel around the world to unwind. The benefits of steam, massage, buoyancy, and heat can be found in your Jacuzzi® Hot Tub or Bathtub. We hope you've found this look at how other cultures de-stress enlightening.