J-475™ Large Designer Hot Tub with Lounge Seat
Trustpilot
Customise This Spa
2.

Packages

(Optional, Additional Cost)
3.

Professional Delivery & Installation Required

Please consult with your dealer about professional delivery and installation services.


Your delivery post code:

20149

Change
Your Retailer
Oasis Leisure
Oasis Leisure, Garden World, Saintfield Rd
Lisburn, BT27 5PG
Your Retailer
Outback 365
2a Balloo Park
Bangor, BT19 7PP
Your Retailer
Aqua Leisure
Brackonan, Easter Brightmony
Auldearn, Nairn, IV12 5JZ
Select Shell Color / Cabinet Color / Package
Product Details
Product Details
Description
At 231cm x 231cm and featuring 5-6 seats including a lounge seat the J-475™ is a large hot tub designed to offer the widest of hydromassage treatments.
Details
With room for 6 adults, this large hot tub offers the widest variety of PowerPro® jets across the Jacuzzi® hot tub collection; each of which offers an adjustable intensity for a personalised and targeted hydromassage. With varying height seats offering shallow through to deep immersion, a lounge seat for full body immersion and the low-profile foot dome ensures the J-475™ truly delivers a head to toe experience. Further features enhance the experience of the J-475™ including adjustable head rests which provide additional comfort at any height, an illuminated wide sheet waterfall which delivers a relaxing cascade of water across the neck and back, and dual purpose illuminated diverter knobs which are designed to also act as cup holders. The high-back silhouette of this large hot tub is a trademark feature of the J-400™ Designer Collection and helps engulf you within warmth even when the surrounding temperature is cooler yet the J-475™ is set apart thanks to the ProFinish™ cabinetry which with optional corner lighting is inspired by architecture to deliver stunning look in any setting. To complete the premium experience the J-475™ is equipped with the ProTouch™ Control, this multi-function, touch screen control panel is simple and easy to use and helps you maintain your hot tub's status and adjust both temperature and jet functions.
Specs
440 gal. / 1,666 liters

950 lbs/ 431 kgs

55

1-Speed, 2.0 HP continuous

1-Speed, 2.0 HP continuous

Yes
Dimensions
95.25

231.14

231.14

2444.0

1666.0
Features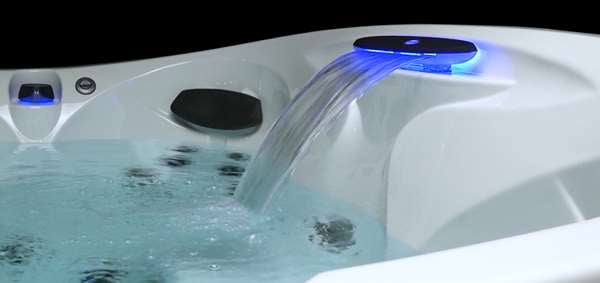 WIDE-SHEET WATERFALL DESIGN
With an exclusive high-back Jacuzzi® silhouette, premium LED lighting throughout and backlit waterfall that cascades down your neck and back, the J-400™ Hot Tub is a sight to behold.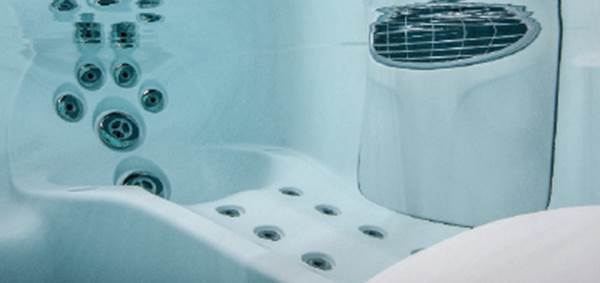 J-400™ LOUNGE
The exclusive RX lounge seat features our best jet yet, that kneads key muscles and nerves to relax the back, and PowerPro® Jets along the legs and feet for full-body relief. And, jets that rotate and swirl to pamper, stimulate and penetrate your muscles from your neck to your wrists.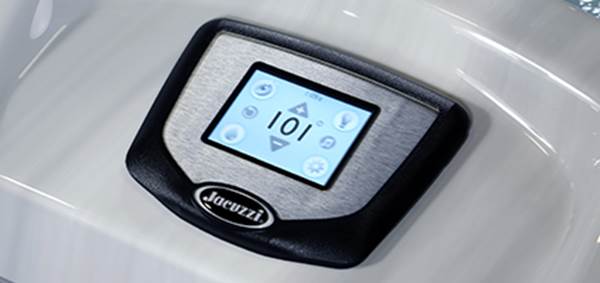 J-400™ PROTOUCH™ CONTROL AND OPTIONAL SMARTTUB™ APP
The full-color ProTouch™ Control paired with the optional SmartTub™ app helps you monitor your hot tub's status, schedule maintenance reminders and adjust temperature and jet functions.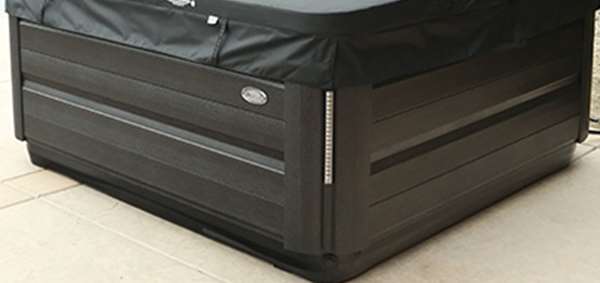 PROFINISH™ CABINETRY
The striking ProFinish™ cabinetry design features optional corner lighting inspired by architecture, drawing the eye to the modern design while providing added safety. And, an illuminated status light to provide quick indication from afar.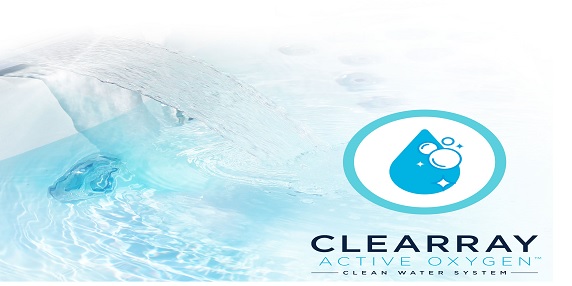 CLEARRAY® PLUS 5-STAGE FILTRATION
CLEARRAY® utilizes the same UV-C technology that beverage manufacturers, municipal waste water plants, hospitals and other health care environments use without producing or adding gas, chemicals, or other by-products to the water as a result. And a 5-stage water filtration system achieves the cleanest water in the shortest amount of time by utilizing five-stages: ProClarity® Filter, ProClear® Filter, ProCatch™ Filter Bag, surface skimmer, and a pleated filter.
Seating & Jets
RX JET THERAPY LOUNGE
This popular lounge boasts jets that knead the back with a sizeable Swedish-style hydromassage. Improves circulation and relaxes the legs, feet, neck and wrists for full-body relief.
FX-12 THERAPY SEAT
Packed with stimulating, deep tissue spiral action jets for your neck and back to target stress and discomfort. Also provides tension relief for calves.
MX2 JET THERAPY SEAT
This deeply contoured seat supports your body in the ideal position and focuses on the lower back while kneading your neck and upper back for complete back tension release.
Customer Review
Trustpilot