J-345™ Comfort Hot Tub with Open Seating
Trustpilot
Customise This Spa
2.

Packages

(Optional, Additional Cost)
3.

Professional Delivery & Installation Required

Please consult with your dealer about professional delivery and installation services.


Your delivery post code:

20149

Change
Your Retailer
Oasis Leisure
Oasis Leisure, Garden World, Saintfield Rd
Lisburn, BT27 5PG
Your Retailer
Outback 365
2a Balloo Park
Bangor, BT19 7PP
Your Retailer
Aqua Leisure
Brackonan, Easter Brightmony
Auldearn, Nairn, IV12 5JZ
Delivery & FAQs
In Market Hot Tub Delivery
Our hot tubs are built to order and delivered through your local authorized
Jacuzzi
professional, who will contact you directly to arrange delivery details. Installation and initial set up is always included, to ensure you are confident in your hot tub purchase.
Select Color / Cabinet Color / Package
Product Details
Product Details
Description
With a flexible design that offers a free standing or sunken installation, the J-345™ delivers a fantastic spa bath experience no matter whether set in indoor or outdoor surroundings.
Details
The J-345™ may be considered the classic of the Jacuzzi® spa bath collection. Balanced in design and size ideal for indoor or outdoor use. The J-345™ is loaded with PowerPro jets for advanced hydrotherapy, versatile in therapeutic seating options providing seating for between 5 and 6 people. ClearRay™ water purification is another advanced feature of the J-345™ and delivers a natural process to remove 99.9% of waterborne pathogens to improve hygiene and water quality. The J-345™ is a spa for relaxation, rehabilitation, and of course socialising making it perfect for sharing with your family and friends.
Specs
345 gal / 1305.96 liters

825 lbs/ 374 kgs

41

1-Speed, 2.0 HP continuous

1-Speed, 2.0 HP continuous

Yes
Dimensions
91.44

213.36

213.36

2037.0

1305.96
Features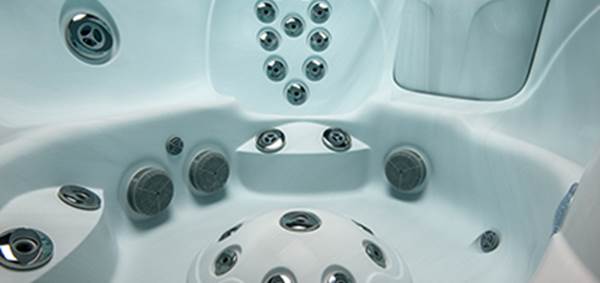 J-300™ OPEN SEATING
Premium PowerPro® Jets, including Swedish upper back seats with leg and neck massage (PowerPro® Therapy Seat), bold lower back jets (MX), & deep tissue jets with thigh coverage (FX) throughout.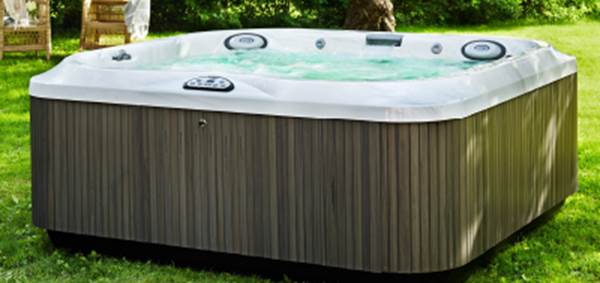 J-300™ DESIGN
Ergonomically-designed seating for comfort, LED lighting for ease of entry and repositionable headrests to maximize your hydromassage experience.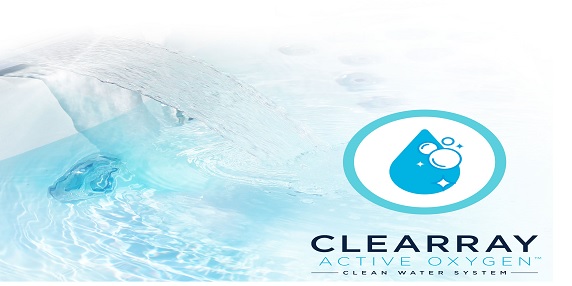 CLEARRAY® PLUS 4-STAGE FILTRATION
CLEARRAY® utilizes the same UV-C technology that beverage manufacturers, municipal waste water plants, hospitals and other health care environments use without producing or adding gas, chemicals, or other by-products to the water as a result.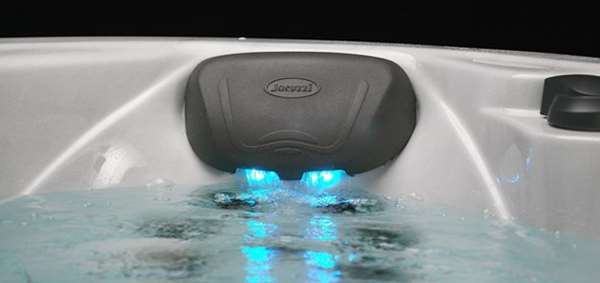 HYDROSOOTHE™ PILLOW
A unique HydroSoothe™ massage pillow, delivering a superior head and neck massage and a soothing cascade of water over the neck and shoulders without splashing or spraying
Seating & Jets
POWERPRO® THERAPY SEAT
Designed to ease and relax key areas of the shoulders and back with adjustable jets that isolate pain and tension.
FX SEAT
Utilizes PowerPro® Jets to stimulate surrounding tissue and release muscle knots. Spiraling, pulsating FX Jets stimulate muscle groups in the mid back.
MX THERAPY SEAT
This deep, highly-contoured specialty seat positions your body for the ideal hydromassage. Offers deep tissue muscle knot relief in the back and tension release for the neck.
Customer Review
Trustpilot