J-335™ Comfort with Compact Lounge Seat
Trustpilot
Customise This Spa
2.

Packages

(Optional, Additional Cost)
3.

Professional Delivery & Installation Required

Please consult with your dealer about professional delivery and installation services.


Your delivery post code:

20149

Change
Your Retailer
Oasis Leisure
Oasis Leisure, Garden World, Saintfield Rd
Lisburn, BT27 5PG
Your Retailer
Outback 365
2a Balloo Park
Bangor, BT19 7PP
Your Retailer
Aqua Leisure
Brackonan, Easter Brightmony
Auldearn, Nairn, IV12 5JZ
Select Color / Cabinet Color / Package
Product Details
Product Details
Description
The J-335™ is one of the best places to experience the benefits of hydromassage.
Details
This 4-5 person hot tub allows you to lay back and relax in the FX10 Therapy seat which has been designed to fit every contour of the body whilst the adjustable-stream FX Jets direct water with precision and strength, the warm water in motion stimulates endorphins which in turn naturally relieves pain and soothes any aches your body may be experiencing. The J-335™ hot tub features 40 PowerPro® jets which deliver an effective hydromassage across the entire body with jets to target shoulders, upper and lower back, hips, hands, wrists, legs and feet, whilst further features include 4 illuminated headrests, the Prolites LED lighting system, the LED control panel offer further comforts and heighten your hot tub experience.
Specs
350 gal / 1324.89 liters

754 lbs/ 342 kgs

42

1-Speed, 2.0 HP continuous

1-Speed, 2.0 HP continuous

Yes
Dimensions
91.44

213.36

213.36

2050.0

1324.89
Features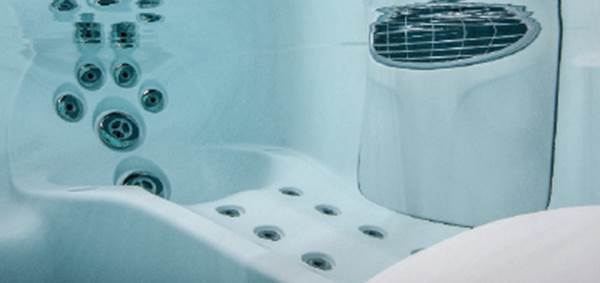 J-300™ LOUNGE
Tension-easing lounge seat with wrist jets (ProAir™ Lounge) with bubbling effect (BX Jets), upper back seats (PowerPro® Therapy Seat), lower back jets coupled with leg jets (MX), & deep tissue jets (FX).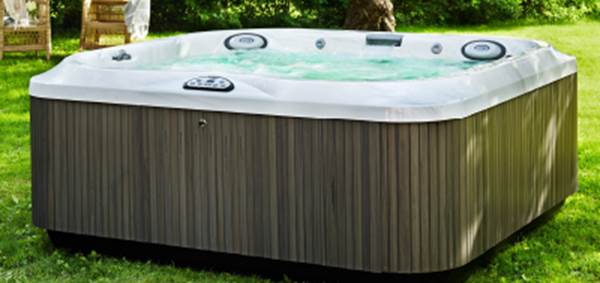 J-300™ DESIGN
Ergonomically-designed seating for comfort, LED lighting for ease of entry and repositionable headrests to maximize your hydromassage experience.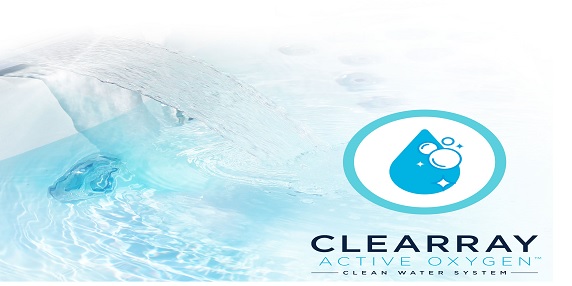 CLEARRAY® PLUS 4-STAGE FILTRATION
CLEARRAY® utilizes the same UV-C technology that beverage manufacturers, municipal waste water plants, hospitals and other health care environments use without producing or adding gas, chemicals, or other by-products to the water as a result.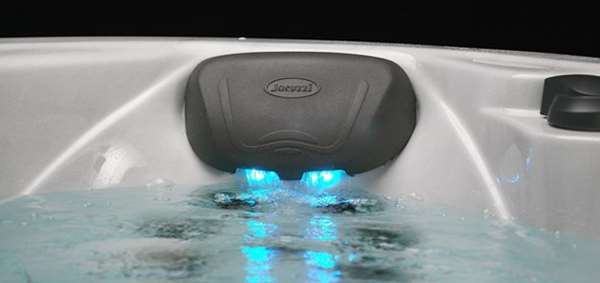 HYDROSOOTHE™ PILLOW
A unique HydroSoothe™ massage pillow, delivering a superior head and neck massage and a soothing cascade of water over the neck and shoulders without splashing or spraying
Seating & Jets
PETITE PROAIR™ LOUNGE
Fully-adjustable total body relief that eases tension, from small, targeted jets to large, wide-swath rotational jets. And, exclusive BX jets comfort and rejuvenate calf muscles.
FX SEAT
Utilizes PowerPro® Jets to stimulate surrounding tissue and release muscle knots. Spiraling, pulsating FX Jets stimulate muscle groups in the mid back.
POWERPRO® THERAPY SEAT
Jets can be adjusted to isolate pain and tension to ease and relax, offering complete back coverage.
Customer Review
Trustpilot