J-325™ Comfort Compact Hot Tub with Open Seating
Trustpilot
Customise This Spa
2.

Packages

(Optional, Additional Cost)
Select Colour / Cabinet Colour / Package
Product Details
Product Details
Description
The J-325™ is a compact hot tub with room for 4-5 people, making it ideal for smaller back gardens or indoor spaces. Despite the compact design, this hot tub delivers intense hydrotherapy with 23 PowerPro® jets and a combination of a single speed pump and a circulation pump, you're getting a range of hydromassages across the four ergonomically designed seats targeting key muscle groups.
Details
ProClear® filtration system
Two massage selectors
ProFinish Cabinetry
Four illuminated headrests
LED Control panel
One waterfall
SmartTub™ System compatible
CLEARRAY® PRO3TECT™ low output ozone generator
ProClarity® circulation pump filter
SmartSeal® insulation
Unique Hydrosoothe® massage pillow
Exterior lights
ProLast™ hot tub cover
BLUEWAVE® spa stereo upgrade
Two Acrylic shell covers available
Two cabinetry colours
Upgradable 5-Stage filtration
The four seated areas are designed to deliver a personalised massage using the Aqualibrium® jet formula which ensures the perfect balance of water-to-air. This helps alleviate overworked muscles, reduce stress and increase wellbeing, making your hot tub time the most pleasurable moment of the day.
Many people are keen to know how much it costs to run one of our Jacuzzi® hot tubs, but with every owner using theirs in a different way it can be very difficult to give an entirely accurate, one-size-fits-all answer. However, what we can tell you is that all our spas are put through rigorous independent testing by the California Energy Commission (CEC) who set stringent standards for how much energy a hot tub can use.
Thanks to our high-quality design, insulation and smart technology, the Jacuzzi® J-325 hot tub exceeds these standards by 39%, giving you the peace of mind that you are choosing one of the most energy efficient spas in the world when buying from Jacuzzi®.
Jacuzzi's patented CLEARRAY® Active Oxygen water purification system uses the natural cleaning power of active oxygen to destroy waterborne pathogens and contaminates. As a result, a Jacuzzi® hot tub will use up to 50% less chlorine or bromine than a similar size spa, making the water kinder on your skin helping to reduce running costs in the long term.
Specs
335 gal / 1268.11 liters

687 lbs/ 312 kgs

23

1-Speed, 2.0 HP continuous

North America (60 Hz): 1-Speed, 4.8 HP brake, 2.5 HP continuous, 56 Frame

Yes
Dimensions
87.0

213.0

193.0

1984.0

1268.11
Features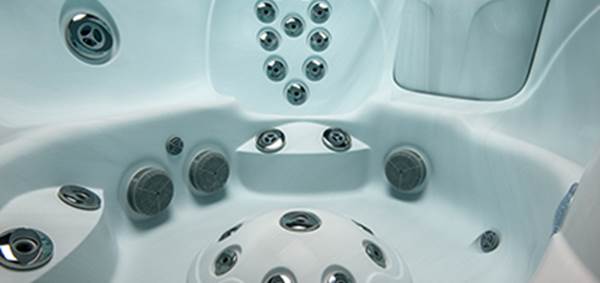 J-300™ OPEN SEATING
Premium PowerPro® Jets, including Swedish upper back seats with leg and neck massage (PowerPro® Therapy Seat), bold lower back jets (MX), & deep tissue jets with thigh coverage (FX) throughout.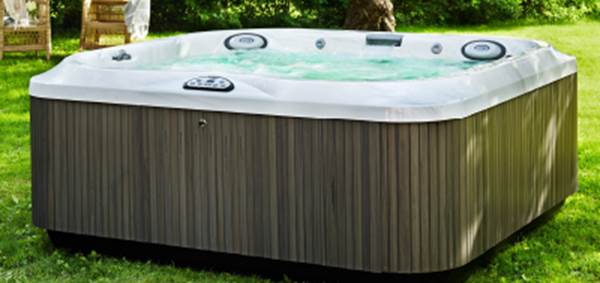 J-300™ DESIGN
Ergonomically-designed seating for comfort, LED lighting for ease of entry and repositionable headrests to maximize your hydromassage experience.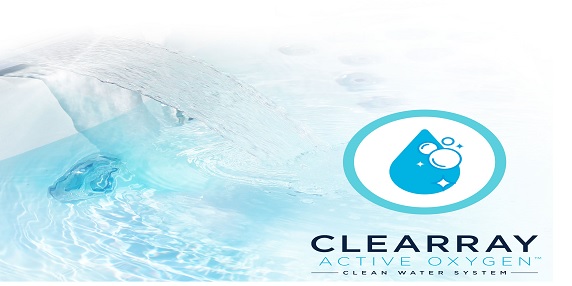 CLEARRAY® PLUS 4-STAGE FILTRATION
CLEARRAY® utilizes the same UV-C technology that beverage manufacturers, municipal waste water plants, hospitals and other health care environments use without producing or adding gas, chemicals, or other by-products to the water as a result.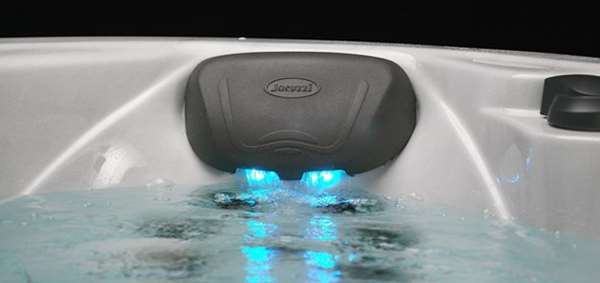 HYDROSOOTHE™ PILLOW
A unique HydroSoothe™ massage pillow, delivering a superior head and neck massage and a soothing cascade of water over the neck and shoulders without splashing or spraying.
Seating & Jets
POWERPRO® THERAPY SEAT
Three types of adjustable PowerPro® Jets isolate pain and tension, combined to target key areas of the shoulders and back to ease and relax.
BACK AND SHOULDER SEAT
This ergonomically-designed seat offers wide back coverage, relieving tension and muscle strain and promoting better circulation with a spiral action massage.
Customer Review
Trustpilot