J-235™ Classic Hot Tub with Lounge Seat
Trustpilot
Customise This Spa
2.

Packages

(Optional, Additional Cost)
Product Details
Product Details
Known for its impressive jet power and featuring 35 jets in total, the J-235™ can seat six people and be installed indoor or outdoor. It comprises two corner pillowed seats, a pillowed lounge seat, a cooling off seat and touch screen control.  
Jacuzzi® ClassicPro® jet technology;
LED Lighting;
Multi-layered insulation;
Standard ProLast™ hot tub cover included;
ProEndure™ synthetic cabinets;
Available in Platinum and Midnight acrylic shell colours;
Three pillows;
One waterfall;
The two corner seats provide deep soft tissue massage targeting your neck, shoulders, and middle back, while the lounge seat delivers hydrotherapy treatment to your entire back, calves and feet for increased circulation and muscle relaxation.
Many people are keen to know how much it costs to run one of our Jacuzzi® hot tubs, but with every owner using theirs in a different way it can be very difficult to give an entirely accurate, one-size-fits-all answer. However, what we can tell you is that all our spas are put through rigorous independent testing by the California Energy Commission (CEC) who set stringent standards for how much energy a hot tub can use.
Thanks to our high-quality design, insulation and smart technology all of our hot tubs exceed these standards, giving you the peace of mind that you are choosing one of the most energy efficient spas in the world when buying from Jacuzzi®.
Jacuzzi's patented CLEARRAY® Active Oxygen water purification system uses the natural cleaning power of active oxygen to destroy waterborne pathogens and contaminates. As a result, a Jacuzzi® hot tub will use up to 50% less chlorine or bromine than a similar size spa, making the water kinder on your skin helping to reduce running costs in the long term.
360 gal / 1362.74 liters

35

2-Speed, 2.0 HP continuous

1-Speed, 2.0 HP continuous

No

0
91.44

213.36

213.36

2066.0

1362.74
Features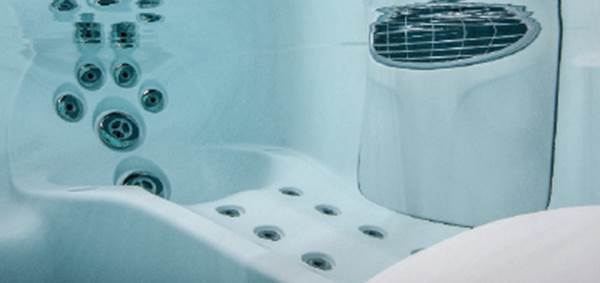 J-200™ LOUNGE
A combination of a lounge seat and open seating with ClassicPro™ jets offers a complete hydromassage experience with tested jet placement.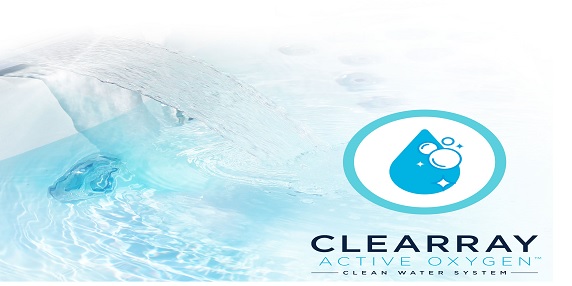 CLEARRAY® PLUS 2-STAGE FILTRATION
In addition to a two-stage Filtration System, which includes surface skimmer and pleated filter, CLEARRAY® utilizes the same UV-C technology that beverage manufacturers, municipal waste water plants, hospitals and other health care environments use without producing or adding gas, chemicals, or other by-products to the water as a result.
Seating & Jets
LOUNGE
In the lounge seat, back, leg and foot jets deliver full-body relief.
AMPLE SHOULDER AND BACK COVERAGE
A cluster of strategic jets target key shoulder muscles while lower back jets deliver bold pressure.
Customer Review
Trustpilot