J-315™ Comfort Hot Tub with Lounger for Small Spaces
Trustpilot
Customise This Spa
2.

Packages

(Optional, Additional Cost)
3.

Professional Delivery & Installation Required

Please consult with your dealer about professional delivery and installation services.


Your delivery post code:

20149

Change
Your Retailer
Oasis Leisure
Oasis Leisure, Garden World, Saintfield Rd
Lisburn, BT27 5PG
Your Retailer
Outback 365
2a Balloo Park
Bangor, BT19 7PP
Your Retailer
Aqua Leisure
Brackonan, Easter Brightmony
Auldearn, Nairn, IV12 5JZ
Select Shell Color / Cabinet Color / Package
Product Details
Product Details
Description
The J-315™ is a 3 person hot tub that delivers all the benefits of a large hot tub, concentrated into a small space.
Details
The concentrated size makes the J-315™ an ideal hot tub at homes where space is limited and is perfect for both indoor and outdoor installations. Combining 2 seats and a lounge, the J-315™ delivers a concentrated hydromassage by combining 21 PowerPro® jets each of which target a number of areas around the body for a relaxing and revitalising home spa experience. The compact size and SmartSeal™ insulation ensures water is heated quickly and is energy efficient, making the J-315™ 3 person hot tub an ideal place to sink into when you get home from a long day at work or an intensive training session to relax and drift away.
Specs
210 gal / 794.93 liters

571 lbs/ 259 kgs

23

1-Speed, 2.0 HP continuous

North America (60 Hz): 1-Speed, 4.8 HP brake, 2.5 HP continuous, 56 Frame

Yes
Dimensions
80.64

167.64

167.64

1301.0

794.93
Features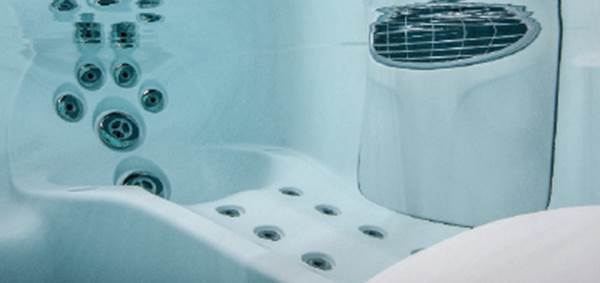 J-300™ LOUNGE
Tension-easing lounge seat (ProAir™ Lounge) with comforting bubbling effect (BX Jets) and deep tissue jets (FX) throughout.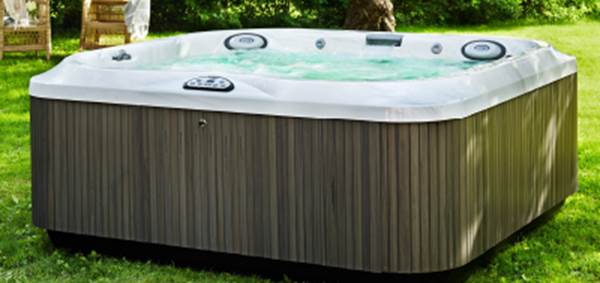 J-300™ DESIGN
Ergonomically-designed seating for comfort, LED lighting for ease of entry and repositionable headrests to maximize your hydromassage experience.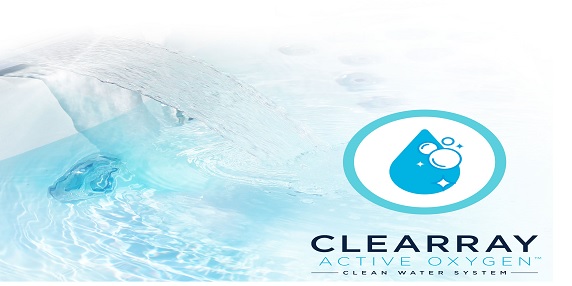 CLEARRAY® PLUS 4-STAGE FILTRATION
CLEARRAY® utilizes the same UV-C technology that beverage manufacturers, municipal waste water plants, hospitals and other health care environments use without producing or adding gas, chemicals, or other by-products to the water as a result.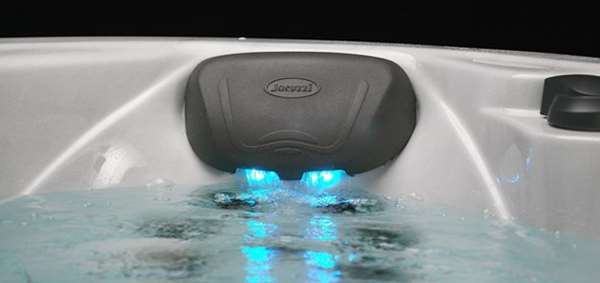 HYDROSOOTHE™ PILLOW
A unique HydroSoothe™ massage pillow, delivering a superior head and neck massage and a soothing cascade of water over the neck and shoulders without splashing or spraying
Seating & Jets
PROAIR™ LOUNGE
Delivers total body relief, pinpointing muscles along the neck and back, targeting larger muscles with broad coverage, and relaxing legs and foot muscles.
CIRCULATION SEAT
An ergonomic seat offers PowerPro® Jets that relax the back and promote circulation.
Customer Review
Trustpilot