Product Details
Product Details
The Hammam module with short side door offers a wide range of composition possibilities, to find a place in the most diverse spaces: this makes Sasha a unique and innovative solution for all your wellness needs.
A warm steam bath in the peace and quiet of your own home. Materials such as Corian® and HPL embellish the environment and recall the wellness experience offered by a real spa.
Features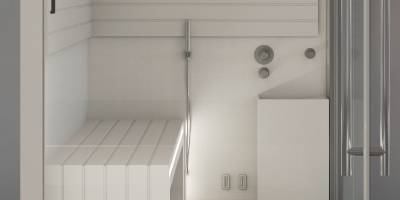 HAMMAM
Light effects in varying gradations combine with fine furnishings, as in the best spas. The bench, the wood panelling and the fountain are in white Corian®. The handheld shower and rain-effect shower head cool you off after a steam cycle, or a Hammam shower. Versatility as the ideal complement to a relaxing moment.
Programmes:
Tepidarium: ~38°C – medium humidity
Hammam: ~40°C - high humidity
Calidarium: ~42°C - high humidity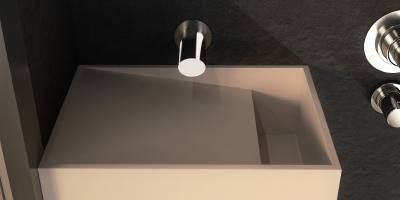 HAMMAM Accessories
Water fountain.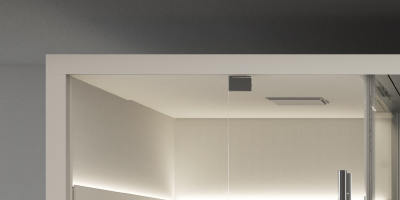 Corian®
Extraordinary, non-deformable, impervious. Water and heat resistant. It is Corian®, a timeless material, that defines the hammam.