PATENTED SMARTTUB® SYSTEM
From an app on your smartphone, you can enjoy the next generation of hot tub ownership. This exclusive technology is engineered to make it easier than ever to use and maintain your hot tub.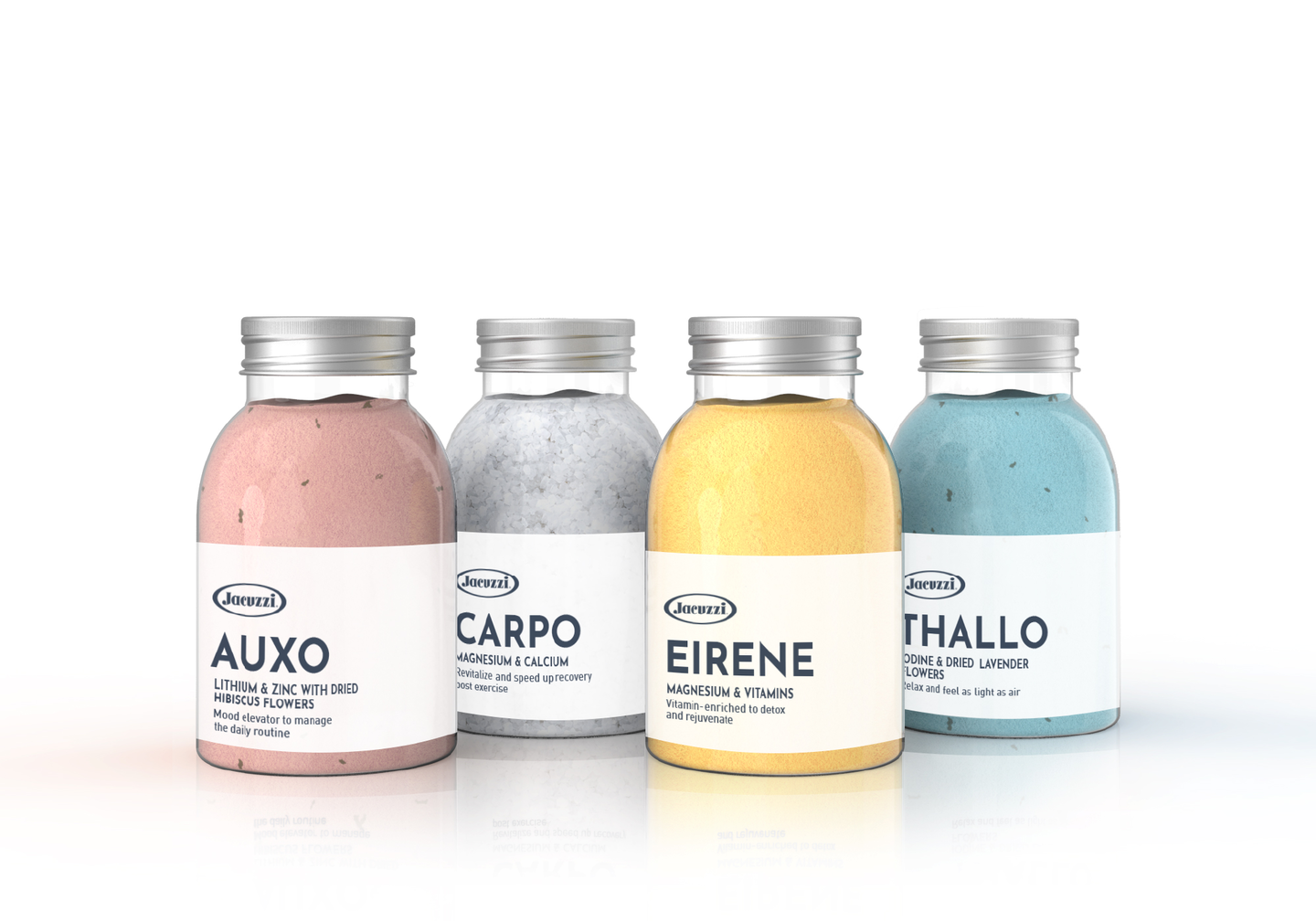 Jacuzzi® Salts*
The specially-formulated ARGA® bath salts are 100% natural, reflecting a biological philosophy that respects the water by keeping it pure and as each salt is perfectly blended delivering a specific property ensuring your needs are met.

*These products are available in European Union; please, contact our offices for further information.