Product Details
Product Details
The Hammam module with long side door creates a modular space to meet different needs in terms of style and wellbeing: a unique and innovative solution, such as Sasha.
Corian® and HPL refine the space, just like in a real professional spa. All the benefits of a steam bath in the comfort of your own home.
Features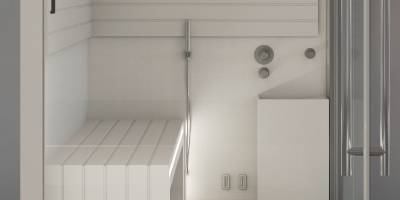 HAMMAM
Lights and colours alternate for maximum relaxation, together with fine finishes and furnishings, as in the best and finest spas. The extensive equipment includes bench, wood panelling and water fountain in white Corian®, with the handheld shower and rain shower head ready to cool you down after a steam cycle or a shower in the Hammam.
Programmes:
Tepidarium: ~38°C – medium humidity
Hammam: ~40°C - high humidity
Calidarium: ~42°C - high humidity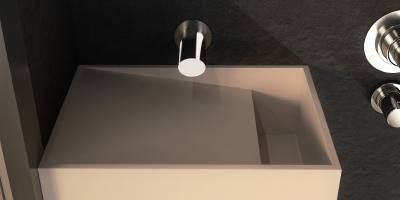 HAMMAM Accessories
Water fountain.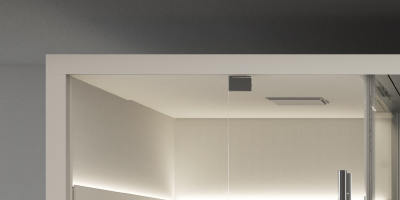 Corian®
The timeless charm of Corian®: extraordinary, non-deformable, impervious. It is the material that makes up the hammam. Resistant to water and high temperatures, for long, endless hours of wellbeing.