J-475™ LARGE DESIGNER HOT TUB WITH LOUNGE SEAT
Customize This Spa
2.

Packages

(Optional, Additional Cost)
Select Shell Color / Cabinet Color / Package
Product Details
Product Details
Ideal for full-body relief, the J-475™ Jacuzzi® Hot Tub's 5-6 seat configuration offers the ultimate in style with a relaxing, extra-wide illuminated waterfall, plus an at-a-glance indicator light, color touch screen control panel, and stunning Pro-Finish™ cabinetry accented by corner lighting.
Boasts the widest variety of PowerPro® Jets, each with adjustable intensity for a personalized, targeted hydromassage. Features a high-back design and an adjustable pillow for enhanced relaxation at any height, Offers a low-profile foot dome with a circle of powerful FX jets bring relief to tired feet and toes. Features an RX Jet Therapy Lounge with six spinning jets for a Swedish-style hydromassage along the back, coupled with powerful jets aimed to relieve overworked muscles in the legs, feet, neck, and wrists. FX-12 Therapy Seat's stimulating deep tissue spiral jets deliver a massage to your neck and back while two FX Jets stimulate calves for a tension-relieving comprehensive massage. Sizable jets within the MX2 Jet Therapy Seat focus on the lower back while your body is supported, with precision jets adding back tension relief as they knead your neck and upper back. Provides drink holders at every seat, including model-exclusive diverter knobs that serve double-duty as cup holders.
440 gal. / 1,666 liters

55

1-Speed, 2.0 HP continuous

1-Speed, 2.0 HP continuous

Yes

2
95.25

231.14

231.14

2444.0

1666.0
Features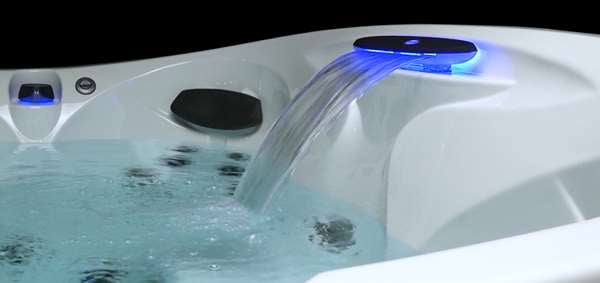 WIDE SHEET WATERFALL
Integrated into the high back Jacuzzi® silhouette, with premium LED lighting throughout and backlit the waterfall delivers a relaxing cascade down the neck and back.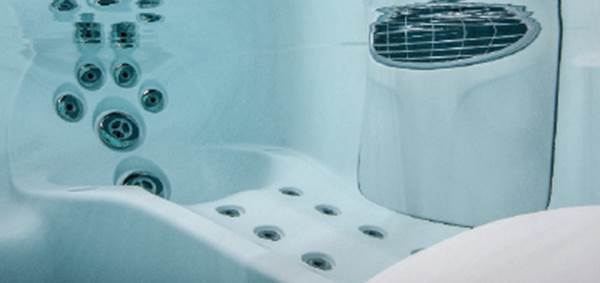 RX JET THERAPY SEAT
Delivers a Swedish style hydromassage which helps to both improve circulation and relax back muscles.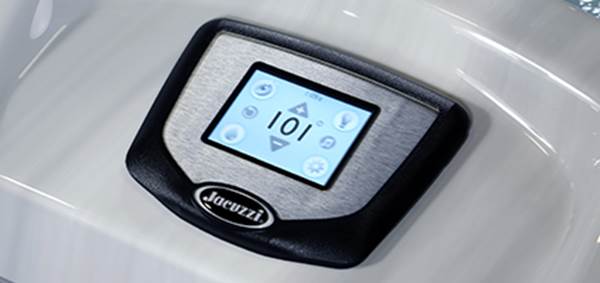 PROTOUCH™ CONTROL
The simple and easy to use full colour ProTouch™ Control panel helps you monitor status and control your all aspects of your hot tub at the touch of a button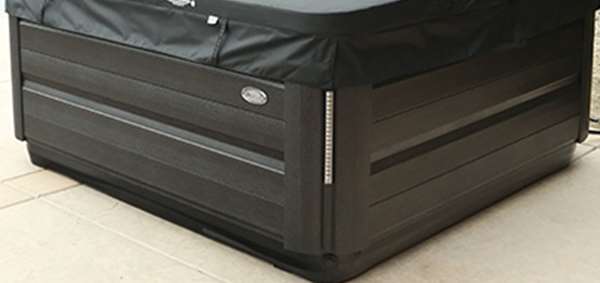 PROFINISH™ CABINETRY
The striking ProFinish™ cabinetry design features optional corner lighting inspired by architecture, drawing the eye to the modern design.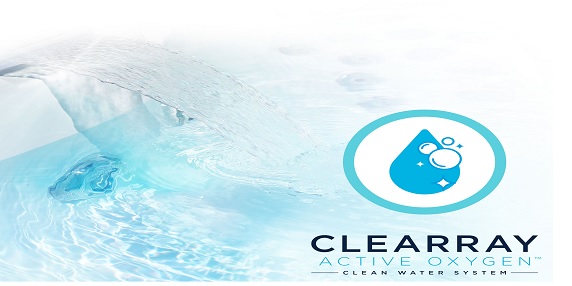 CLEARRAY ACTIVE OXYGEN™
Clearray Active Oxygen™ is a new water treatment technology that combines the action of ozone with UV-C rays to increase the disinfection of your hot tub water and reduce the use of chemicals.
Seating & Jets
RX JET THERAPY LOUNGE
This popular lounge boasts jets that knead the back with a sizeable Swedish-style hydromassage. Improves circulation and relaxes the legs, feet, neck and wrists for full-body relief.
FX-12 THERAPY SEAT
Packed with stimulating, deep tissue spiral action jets for your neck and back to target stress and discomfort. Also provides tension relief for calves.
MX2 JET THERAPY SEAT
This deeply contoured seat supports your body in the ideal position and focuses on the lower back while kneading your neck and upper back for complete back tension release.