Select Color / Cabinet Color
Avertissements sur le California Prop 65
Détails du produit
Détails du produit
Description
L'expérience de nage la plus performante. Ce modèle combine la meilleure technologie aquatique au pouvoir thérapeutique des jets de Jacuzziᴹᴰ PowerProᴹᴰ.
Details
Les jets à large débit PowerProᴹᴰ produisent un courant réglable qui s'adapte à tous les niveaux de nage Résistance du noyau pour une nage puissante sur place et pour des exercices aquatiques à haut niveau d'effort Quatre sièges hydro massage Lunettes de natation intelligentes FORM pour suivre et analyser vos résultats Disponibles sur les modèles J-16ᴹᶜ et J-19ᴹᶜ
Specs
4HP/2SPD/12/1A /

4HP/2SPD/10/3.5A

Oui

CLEARRAY®

2
Page does not contain any content.
Caractéristiques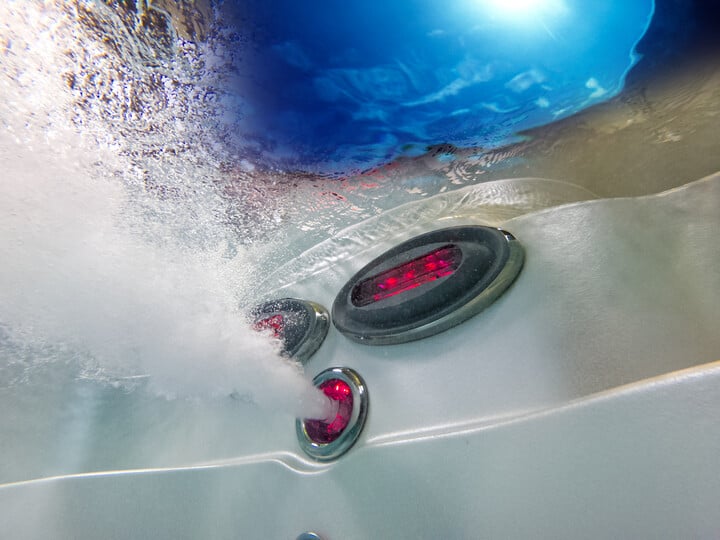 Hydrotherapy
Adjustable PowerPro™ DX swim blades provide the best swim experience for every level, from beginners to triathletes. SteadySwim™ buoyancy jet keeps swimmers aligned by elevating you into the proper body position and (4) 4Hp pumps produce a powerful velocity of water for premium swim blade and hydrotherapy performance.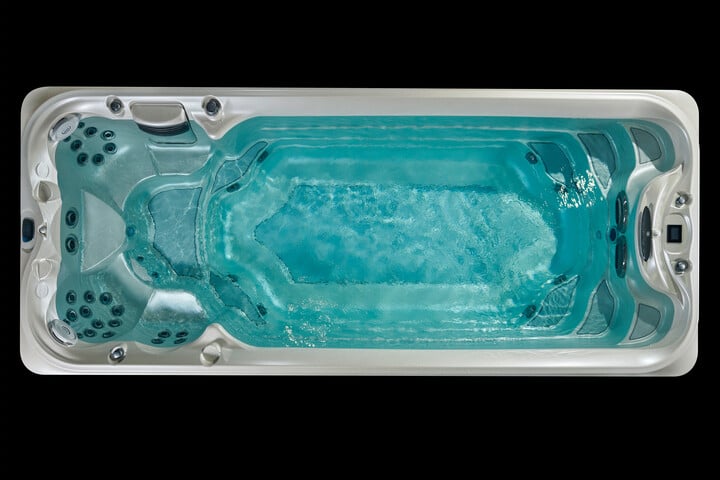 Design
A unique SmoothSwim™ shell design incorporates hips in the shell to stop reflective waves and keep you in your swim lane. Premium LED lighting, an illuminated waterfall, exterior running lights, and an illuminated status indicator light adds elegance and ambiance.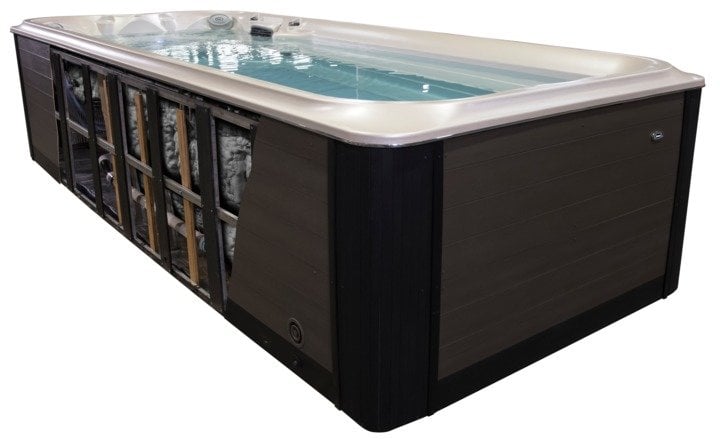 Quality Construction
ProFusion™ acrylic shell, full-foam insulation, a galvanized steel frame, and propolymer base makes these all-seasons swim spas energy efficient. Stunning, durable, synthetic wood cabinetry with an at-a-glance status indicator light that changes colors when your swim spa needs attention makes maintaining your swim spa simple.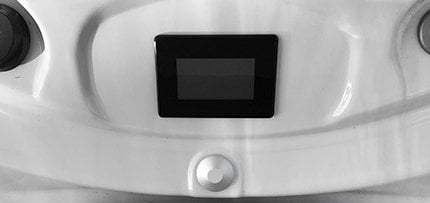 Innovation
An exclusive swim selector control near the swim blades let you adjust your experience at the touch of a button, from swim current speed to preprogrammed workout mode. A separate ProTouch™ control near the hydrotherapy seats give you the convenience of adjusting swim spa functions while you relax.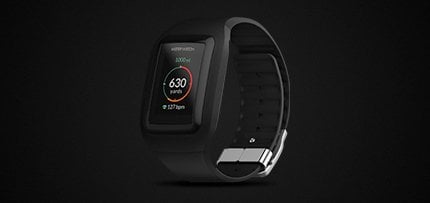 WaterWatch™ Fitness Tracking Tool
The only water-proof swim watch made specifically for swim spas helps you track and analyze your results, from your performance to heart rate with vibration feedback. Allows you to set goals and upload to a computer and lets you complete against others worldwide from home, regardless of your fitness level.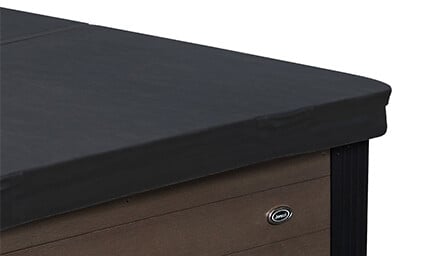 ProLast™ Covers
Make protecting your investment both stylish and simple. Engineered for durability from superior material, ProLast™ Covers are 25% lighter for easier handling and add a premium touch to your outdoor decor. Increase energy efficiency and maintain cleaner water longer. Lighter than vinyl covers. UV- and water-resistant. Easy to clean. Made with durable, marine-grade material.