10 Minutes to Total Relaxation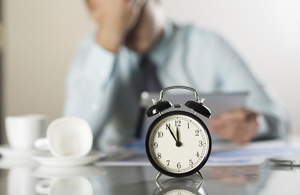 10 Minutes to Total Relaxation

Stress is a normal part of life, but without regular relief, day-to-day stress can take a toll on our minds and bodies. While there are effective relaxation techniques known to reduce stress, most of us don't practice them often enough, if at all. When the signs of stress – tight muscles, pain, inability to concentrate – become chronic, taking time to relax is no longer a luxury, but a necessity.

One of the benefits of owning a Jacuzzi® hot tub is that you can begin to reverse the negative effects of stress and tension in just 10 minutes a day with hot tub therapy. Getting into a regular routine of relaxation is easier when you have a hot tub in your backyard. The soothing heat, muscle stimulation, and buoyancy you experience with hot tub therapy can increase circulation, diminish joint pain and calm frayed nerves – all in just 10 minutes.

According to an article by the Mayo Clinic staff, "Practicing relaxation techniques can reduce stress symptoms." The article cites "…increasing blood flow to major muscles" and "reducing muscle tension and chronic pain" as two benefits of relaxation techniques. Reaching out to family and friends is another positive way to cope with stress, according to the Mayo Clinic staff. Your Jacuzzi® hot tub can be the perfect place to spend time with the people who mean the most to you (we all need this type of hot tub therapy!).

With a Jacuzzi® hydromassage, all it takes is 10 minutes a day to help relieve the symptoms of stress. As the Mayo Clinic article says, "What matters is that you try to practice relaxation regularly to reap its benefits." At-home hot tub therapy combines convenience with effective relaxation, in one stress-reducing solution.

Besides soaking and letting the hot tub jets create a therapeutic experience, you can practice the time-honored techniques involved in reflexology in your hot tub. At night, certain colors of lights in your hot tub can influence your mood in positive ways (chromatherapy). Hot tub aromatherapy, based on stimulating or relaxing scents, can also have beneficial effects.

Learn more about how hydrotherapy works to relax the body and mind, and start your Jacuzzi® hot tub therapy habit with just 10 minutes a day of relaxation.