Product Details
Product Details
Sauna and hammam create a modular wellness space to meet all your needs. Sasha, a unique, innovative solution.
The warmth of a hot steam bath and the benefits of a relaxing sauna. Corian® and woods such as solid heat-resistant Abachi wood further embellish the room. All the experience of a real spa, in the privacy of your own home.
Features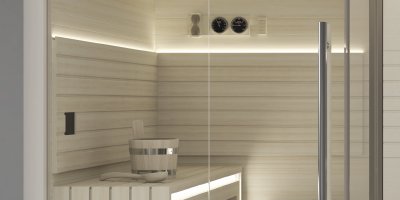 SAUNA
The most prized variety of solid wood, the soft shades of chromotherapy, the set-up for cable radio as standard: colours, tunes and new functions define the features of the most pleasant of wellness paths. And then two benches, one of which is removable, a wooden pail and ladle, thermo-hygrometer, hourglass and touch controls, in exactly the right place, bring the professional ritual of a modern spa to life.
Programmes:
Biosauna: 60°C - 30-35% humidity
Roman Sauna: 70-75°C - 20-25% humidity
Finnish Sauna: 90°C - humidity below 12%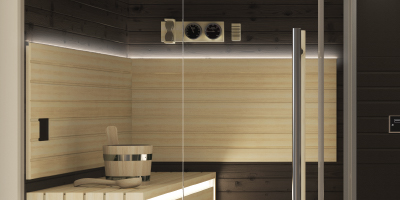 Sauna Accessories
Hourglass, Thermo-hygrometer and Pail with ladle, electric heater with sauna stones essential oil holder and wood cladding.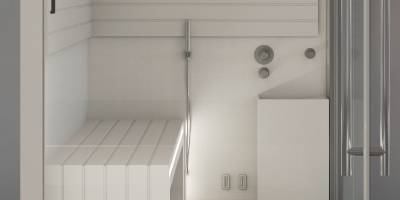 HAMMAM
Variable colour light effects and fine furnishings, as in the best and finest spas. And then the bench, the wood panelling and the white Corian® water fountain to further enhance your moments of wellbeing. The handheld fountain shower and rain-effect shower head suggest cooling off after a steam cycle, or using the Hammam as a shower: flexible wellbeing, in the comfort of your own home.
Programmes:
Tepidarium: ~38°C – medium humidity
Hammam: ~40°C - high humidity
Calidarium: ~42°C - high humidity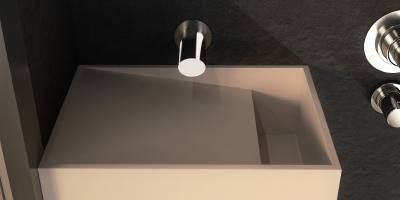 HAMMAM Accessories
Water fountain.