SELECT YOUR JACUZZI® BROCHURE
From the beginning, our focus has always been on improving the quality of life for the people around us. Committed to designing ways to help you build a retreat at home, both indoors and outdoors, we give you the power to find serenity exactly when you need it, how you need it, each and every day.

Get your FREE Jacuzzi® product brochure for instant access to product photos, specifications, features, installation inspiration, and more for Jacuzzi® Hot Tubs, Jacuzzi® Swim Spas, the Jacuzzi® Mood and Sasha Collection, and Jacuzzi® Bathroom products today.
Jacuzzi® Hot Tub and Swim Spa Catalogue
Find the right Hot Tub and Swim Spa for you

Explore sizes, features & options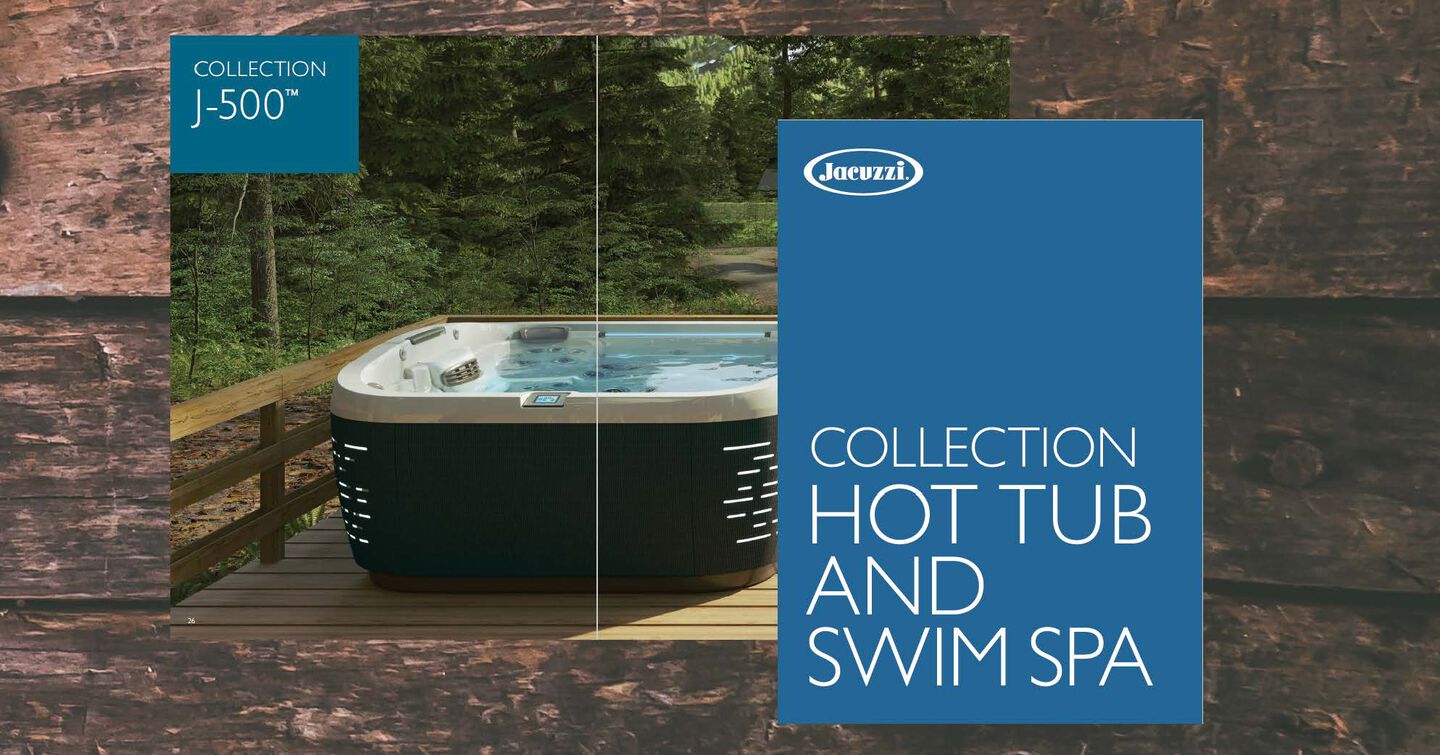 Jacuzzi® Baths and Showers Catalogue
Choose the ideal bathtub or shower to reduce stress and improve the quality of sleep thanks to the warmth of the water.
Jacuzzi® Sasha Leaflet
A new concept of comfort that transforms a space into a dimension that is intimate one minute and shared the next
The goal was to give substance to the dailydesire to regain balance through the most positive and natural emotions.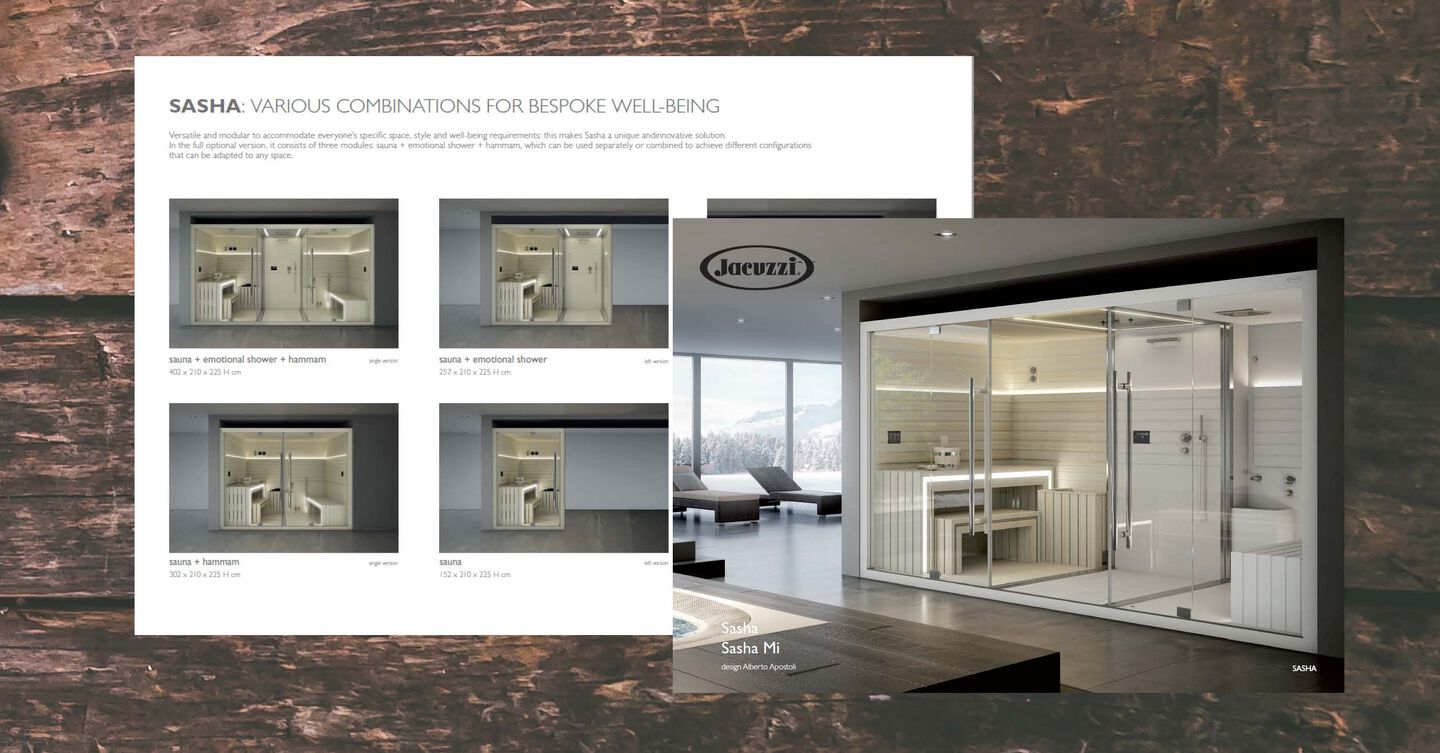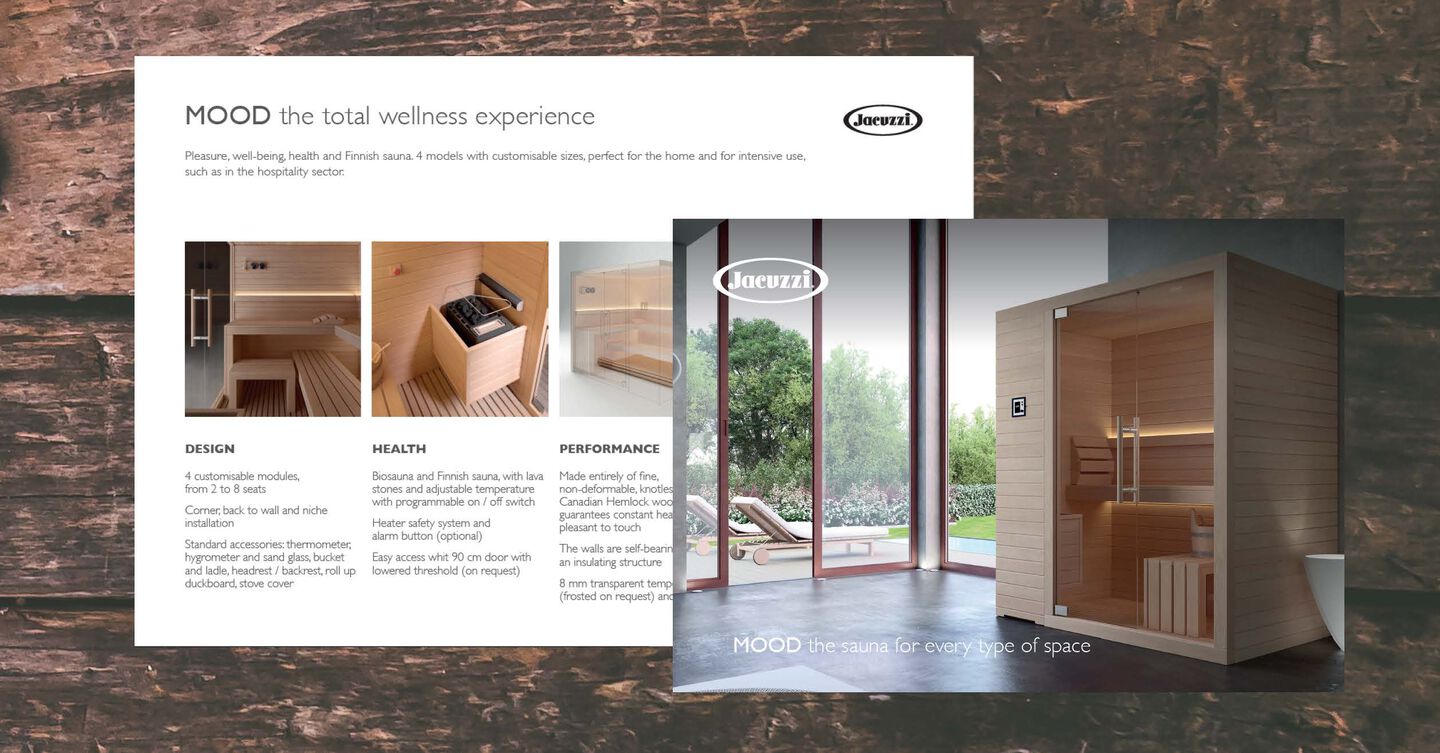 Jacuzzi® Mood Leaflet
The sauna for every space
Pleasure, well-being, health and Finnish sauna. 4 models with customisable dimensions, perfect for the home and for intensive use, such as in a hospitality environment.
Brochure Request
Please complete all fields marked with an *