Customize This Spa
2.

Packages

(Optional, Additional Cost)
Select Color / Cabinet Color / Package
Product Details
Product Details
Description
With 6 seats the J-445™ offers the perfect place to socialise with friends and family or sit back, relax and enjoy a complete hydromassage.
Details
The J-445™ features seats of various heights which allows you to combine a shallow soak with deep immersion and each seat delivers a different style of hydromassage. A Swedish style back treatment is delivered through the RX seat whilst the FX-12 therapy seat delivers a massage which targets the neck, shoulders and back. The high-back, unique design of the J-445™ hot tub provides fantastic asthetics whilst helping to engulf you in warmth no matter the ambient temperature, this high-back also helps to provide additional privacy. The J-445™ also delivers brand new innovative features to enhance the luxurious experience, adjustable pillows are a new innovative feature that offers enhanced comfort over non-adjustable pillows whilst the diverter knobs are designed to incorporate cup holders. The J-445™ is set apart thanks to the ProFinish™ cabinetry which with optional corner lighting is inspired by architecture to deliver stunning look in any setting.
Specs
380 gal / 1438 liters

602 lbs/ 281 kgs

45

1-Speed, 2.0 HP continuous

1-Speed, 2.0 HP continuous

Yes
Dimensions
95.25

213.36

213.36

2054.0

1438.45
Features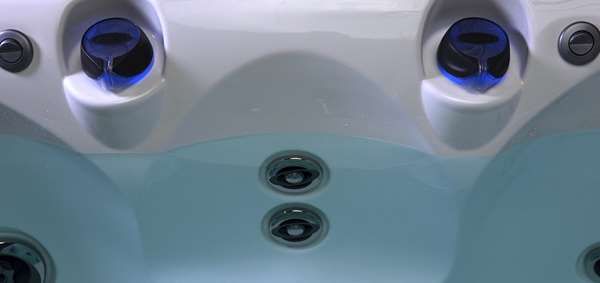 DIVERTER KNOBS / CUP HOLDER
Dual-purpose diverter knobs are designed to function as cup holders for added convenience – and change color and highlight a stream of swirling water for a dramatic effect.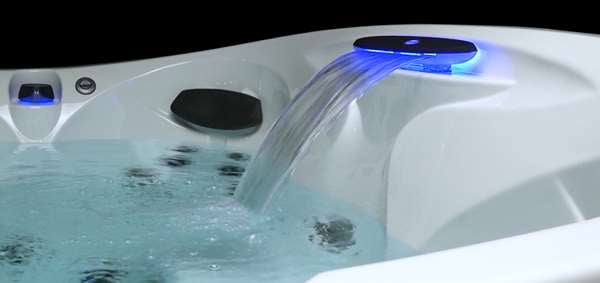 WIDE SHEET WATERFALL
ntegrated into the high back Jacuzzi® silhouette, with premium LED lighting throughout and backlit the waterfall delivers a relaxing cascade down the neck and back.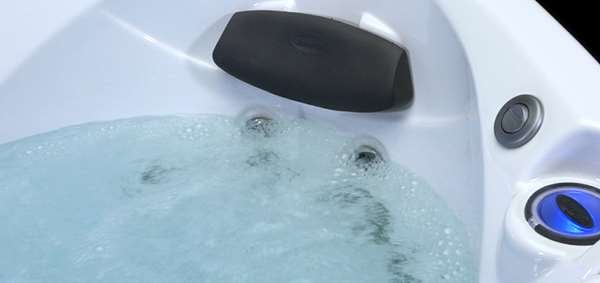 ADJUSTABLE PILLOWS
New, adjustable pillows add enhanced relaxation for people of varying heights.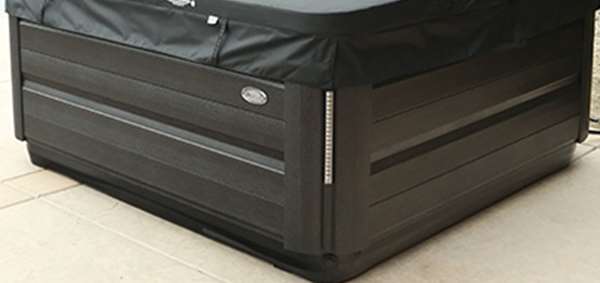 PROFINISH™ CABINETRY
The striking ProFinish™ cabinetry design features optional corner lighting inspired by architecture, drawing the eye to the modern design.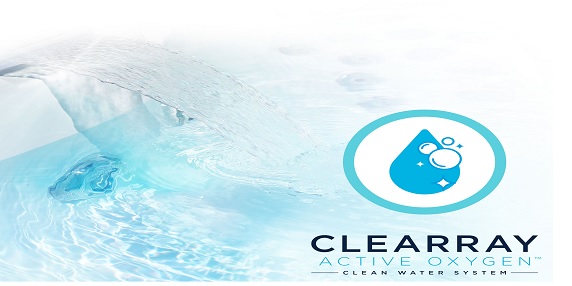 CLEARRAY ACTIVE OXYGEN™
Clearray Active Oxygen™ is a new water treatment technology that combines the action of ozone with UV-C rays to increase the disinfection of your hot tub water and reduce the use of chemicals.
Seating & Jets
RX THERAPY SEAT
Deepest soak in any Jacuzzi® hot tub with relaxing Swedish-style back coverage and tension-easing angled calf jets, exclusive to this model.
FX-12 THERAPY SEAT
Full-coverage, deep, adjustable neck and back relief for the perfect massage every time.
WATERFALL SEAT
An invigorating upper back massage to banish pain and strain, combined with a soothing, wide sheet of water cascading across your shoulders.