Customize This Spa
2.

Packages

(Optional, Additional Cost)
Select Color / Cabinet Color / Package
Product Details
Product Details
Description
Combining 5 seating options with a forward facing lounge seat ensures the J-435™ delivers both a luxurious all over body hydromassage along with a place to socialise with your friends and family.
Details
The modern interior has been designed using a state of the art process which makes it perfect for a wide range of body types and heights whilst the collection of PowerPro® jets delivers a unique style of hydromassage in each seat. The J-435™ also benefits from a jetted cool down seat which allows a shallow immersion of the body in the water whilst receiving the benefit of hydromassage whilst for those who prefer complete immersion the lounge seat allows you to immerse your entire body in the water and enjoy a hydromassage focussed on the shoulders, back, legs and feet. The J-435™ offers a high-back design that provides fantastic aesthetics whilst helping to engulf you in warmth no matter the ambient temperature and also helps to provide additional privacy. Other innovative features enhance the luxurious experience including adjustable pillows which provide enhanced comfort and diverter knobs which are designed to incorporate cup holders. The J-435™ is set apart thanks to the ProFinish™ cabinetry which with optional corner lighting is inspired by architecture to deliver stunning look in any setting.
Specs
360 gal / 1362.75 liters

822 lbs/ 372 kgs

47

1-Speed, 2.0 HP continuous

1-Speed, 2.0 HP continuous

Yes
Dimensions
95.25

213.36

213.36

2039.0

1362.75
Features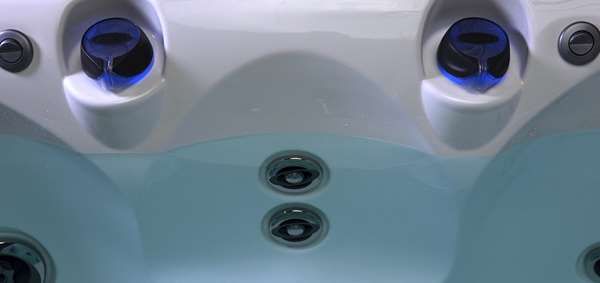 DIVERTER KNOBS / CUP HOLDER
Dual-purpose diverter knobs are designed to function as cup holders for added convenience – and change color and highlight a stream of swirling water for a dramatic effect.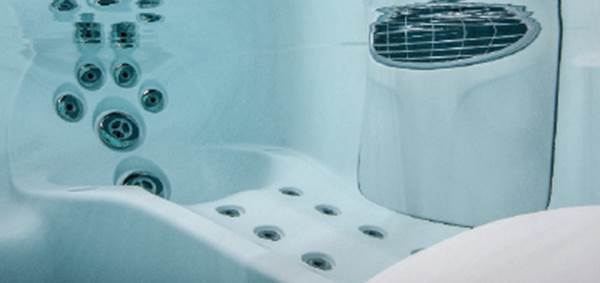 RX JET THERAPY SEAT
Delivers a Swedish style hydromassage which helps to both improve circulation and relax back muscles.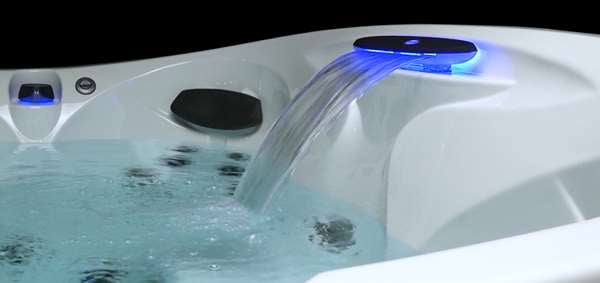 DISTINCT HIGH BACK DESIGN
Designed to give you a product look and feel that will subtly fit to your environment.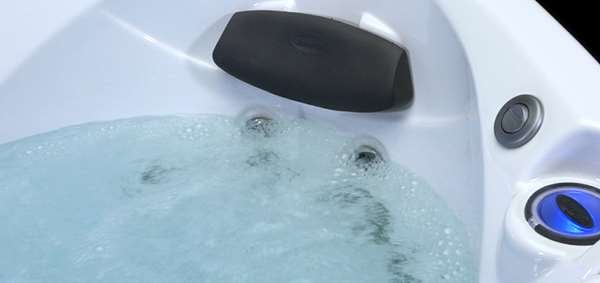 ADJUSTABLE PILLOWS
New, adjustable pillows add enhanced relaxation for people of varying heights.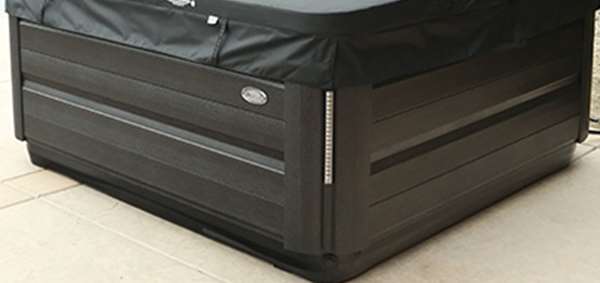 PROFINISH™ CABINETRY
The striking ProFinish™ cabinetry design features optional corner lighting inspired by architecture, drawing the eye to the modern design.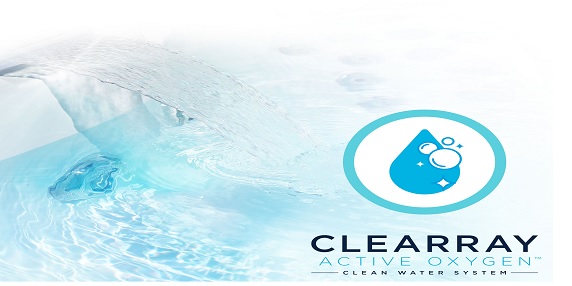 CLEARRAY ACTIVE OXYGEN™
Clearray Active Oxygen™ is a new water treatment technology that combines the action of ozone with UV-C rays to increase the disinfection of your hot tub water and reduce the use of chemicals.
Seating & Jets
RX LOUNGE SEAT
Full-body relief, from your hands and wrist to full-coverage and cooling relief for your legs.
FX-12 THERAPY SEAT
Full-coverage, deep, adjustable neck and back relief for the perfect massage every time.
WATERFALL SEAT
A soothing, wide sheet of water cascading across your shoulders combined with an revitalizing upper back massage banishes pain and strain.