Customize This Spa
2.

Packages

(Optional, Additional Cost)
Select Color / Cabinet Color / Package
Product Details
Product Details
Description
Encompassing the experience of total wellness, the J-375™ features a square hot tub design and creates a focal point in any indoor or outdoor surroundings.
Details
The J-375™ hot tub features 3 ergonomic full treatment seats which are combined with a lounger to fully submerse yourself into the water and a further two narrower seats provide a place to relax. 52 Powerpro® jets consisting of 7 different jet types provide an invigorating and rejuvenating hydrotherapy providing relaxation to every contour of the body. The square hot tub design creates an understated look, whilst an illuminated waterfall and the Prolites LED lighting system ensures the J-375™ makes an ideal addition to any indoor or outdoor installation.
Specs
445 gal / 1684.50 liters

897 lbs/ 407 kgs

52

1-Speed, 2.0 HP continuous

1-Speed, 2.0 HP continuous

Yes
Dimensions
95.25

231.14

231.14

2572.0

1684.5
Features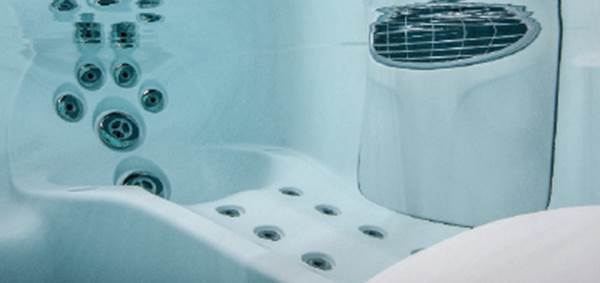 J-300™ LOUNGE
Tension-easing lounge seat with wrist jets (RX Lounge) with bubbling effect (BX Jets), upper back seats (PowerPro® Therapy Seat), lower back jets coupled with leg jets (MX), & deep tissue jets (FX).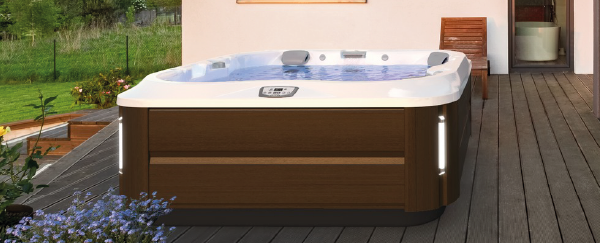 J-300™ DESIGN
Ergonomically-designed seating for comfort, LED lighting for ease of entry and repositionable headrests to maximize your hydromassage experience.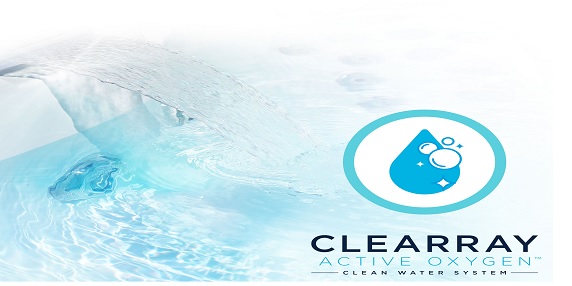 CLEARRAY ACTIVE OXYGEN™
Clearray Active Oxygen™ is a new water treatment technology that combines the action of ozone with UV-C rays to increase the disinfection of your hot tub water and reduce the use of chemicals.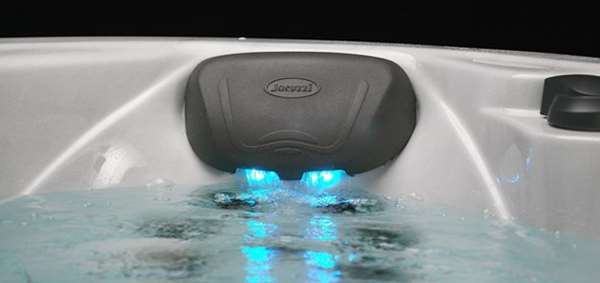 HYDROSOOTHE™ MASSAGE PILLOW
Delivers a head and neck massage and a cascade of water over neck and shoulders without splashing or spraying.
Seating & Jets
RX LOUNGE SEAT
Targets muscles for total body, tension-easing relief. Both targeted and wide-swath rotational jets ease the neck, back and feet, and comforting jets knead the calves and wrists.
POWERPRO® THERAPY SEAT
Targets key areas of the neck, shoulders and back. Designed to relieve pain and tension with adjustable jets to pinpoint problematic areas and ease muscles.
FX SEAT
Releases muscle knots and stimulates surrounding tissue with spiraling, pulsating jets for complete back coverage. Calf jets focus on smaller muscle groups to relax strained legs.
MX THERAPY SEAT
This deep, highly-contoured specialty seat perfectly positions your body for deep tissue muscle knot relief in the back and tension release for the neck.