Customize This Spa
2.

Packages

(Optional, Additional Cost)
Select Color / Cabinet Color / Package
Product Details
Product Details
Description
Enjoy the complete hydrotherapy spa experience from 4 full therapy seats and a centre island for soothing and relaxing foot massage.
Details
The J-365™ features 8 different types of jet that encompasses a hydrotherapy treatment for every contour of the body leaving creating a feeling of relaxation and rejuvenation. The centre island offers 8 small FX jets which target the pressure points to deliver an intense foot massage guaranteeing that both your body and feet will love this spa. An easy to use LED control panel allows you control all the important aspects of your hydrotherapy spa at the touch of a button whilst advanced features including an illuminated waterfall and lighting create a focal point for any surroundings as well as enhancing your experience.
Specs
395 gal / 1495.23 liters

868 lbs/ 394 kgs

46

1-Speed, 2.0 HP continuous

1-Speed, 2.0 HP continuous

Yes
Dimensions
95.25

213.36

231.14

2258.0

1495.23
Features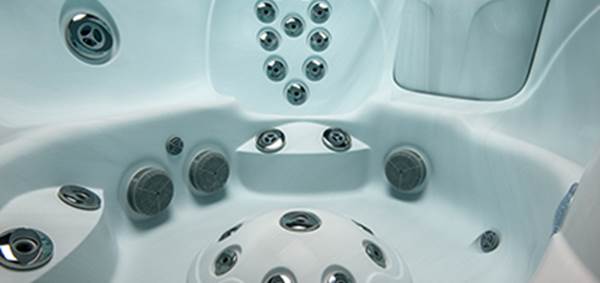 J-300™ OPEN SEATING
Premium PowerPro® Jets, including Swedish upper back seats with leg and neck massage (PowerPro® Therapy Seat), bold lower back jets (MX), & deep tissue jets with thigh coverage (FX) throughout.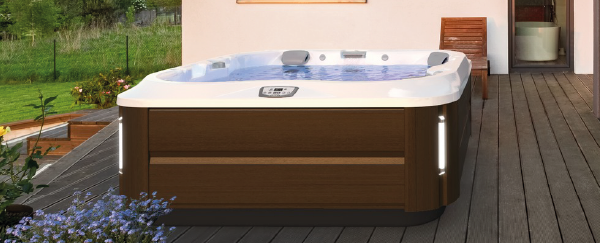 J-300™ DESIGN
Ergonomically-designed seating for comfort, LED lighting for ease of entry and repositionable headrests to maximize your hydromassage experience.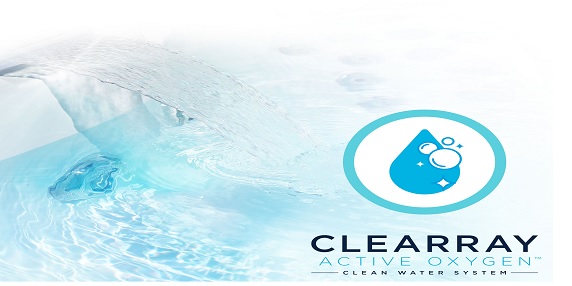 CLEARRAY ACTIVE OXYGEN™
Clearray Active Oxygen™ is a new water treatment technology that combines the action of ozone with UV-C rays to increase the disinfection of your hot tub water and reduce the use of chemicals.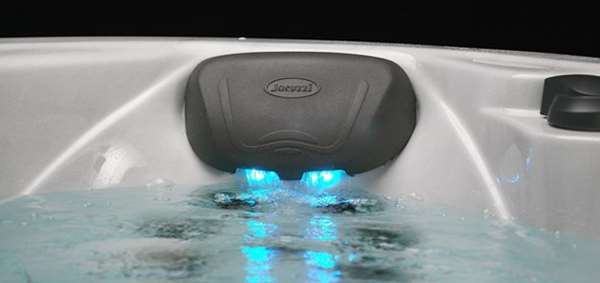 HYDROSOOTHE™ MASSAGE PILLOW
Delivers a head and neck massage and a cascade of water over neck and shoulders without splashing or spraying.
Seating & Jets
POWERPRO® THERAPY SEAT
Targets key areas of the neck, shoulders and back. Designed to ease muscles with adjustable jets to pinpoint problematic areas and relieve pain and tension.
FX SEAT
Stimulates surrounding tissue and releases muscle knots with spiraling, pulsating jets for complete back coverage. Calf jets focus on smaller muscle groups to relax strained legs.
MX THERAPY SEAT
This deep, highly-contoured specialty seat offers deep tissue muscle knot relief in the back and tension release for the neck.