J-375™ SPA CONFORT DOTÉ DU PLUS GRAND SIÈGE LOUNGE
Personnaliser ce Spa
2.

Packs

(Facultatif, en supplément)
Select Couleur de la coque / Finitions / Package
Détails du produit
Détails du produit
Pouvant accueillir six personnes, le spacieux spa J-375™ est équipé de nombreux sièges, allant du siège lounge pour tout le corps aux sièges thérapeutiques ergonomiques.
Le plus grand modèle de la collection proposant un siège lounge. Équipé de jets PowerPro®. Équipé d'un appui-tête massant à jets sans éclaboussures HydroSoothe™. Siège lounge ProAir™ pour tout le corps. Se distingue par son habillage sophistiqué ProFinish™ avec éclairage d'angle optionnel. Panneau de contrôle simple à utiliser.
445 gal / 1684.50 liters

52

1-Speed, 2.0 HP continuous

1-Speed, 2.0 HP continuous

Oui

2
93.0

231.0

231.0

2572.0

1684.5
Caractéristiques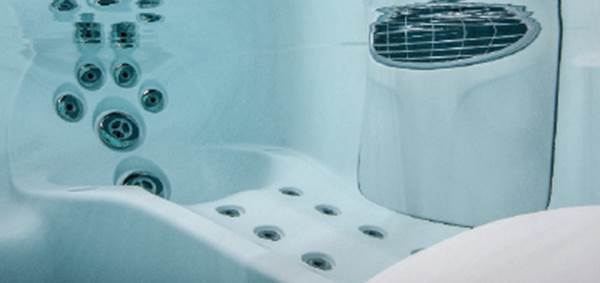 J-300™ LOUNGE
Tension-easing lounge seat with wrist jets (RX Lounge) with bubbling effect (BX Jets), upper back seats (PowerPro® Therapy Seat), lower back jets coupled with leg jets (MX), & deep tissue jets (FX).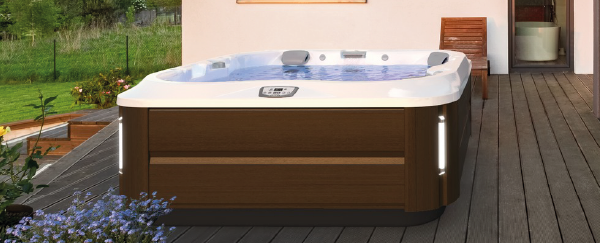 J-300™ DESIGN
Ergonomically-designed seating for comfort, LED lighting for ease of entry and repositionable headrests to maximize your hydromassage experience.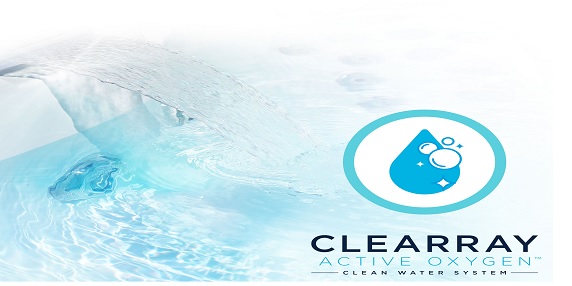 CLEARRAY ACTIVE OXYGEN™
Clearray Active Oxygen™ est la nouvelle technologie de traitement de l'eau, qui associe l'action de l'ozone aux rayons UV-C pour renforcer la désinfection de l'eau de votre spa et réduire l'utilisation de produits chimiques.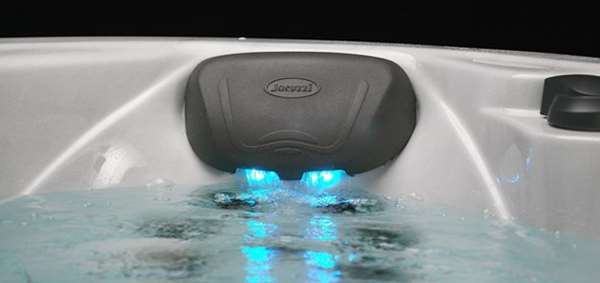 Appui-tête massant HydroSoothe™
L'appui-tête massant HydroSoothe™ offre un massage de la tête et du cou ainsi qu'une cascade d'eau sur le cou et les épaules, sans éclaboussure.
Nombre de places et buses
Siège hydromassant RX
Inspiré du massage suédois, le siège hydromassant RX améliore la circulation et contribue à l'assouplissement des muscles du dos.
POWERPRO® THERAPY SEAT
Targets key areas of the neck, shoulders and back. Designed to relieve pain and tension with adjustable jets to pinpoint problematic areas and ease muscles.
FX SEAT
Releases muscle knots and stimulates surrounding tissue with spiraling, pulsating jets for complete back coverage. Calf jets focus on smaller muscle groups to relax strained legs.
MX THERAPY SEAT
This deep, highly-contoured specialty seat perfectly positions your body for deep tissue muscle knot relief in the back and tension release for the neck.