Select Colores Casco / Acabados
Propuesta 65 de Advertencias del Estado de California
Detalles del Producto
Detalles del Producto
La mejor experiencia de nado de alto rendimiento, combinando la mejor tecnología acuática con el poder terapéutico de los jets Jacuzzi® PowerPro®
Wide stream PowerPro® jets produce an adjustable current for every swim level
Core resistance for powerful in-place swimming and high exertion level aquatic exercises
4 Hydromassage seats
FORM Smart Swim Goggles to track and analyze your results
Available in J-16™ and J-19™ models
4HP/2SPD/12/1A /

4HP/2SPD/10/3.5A

Sí

CLEARRAY®

2
Características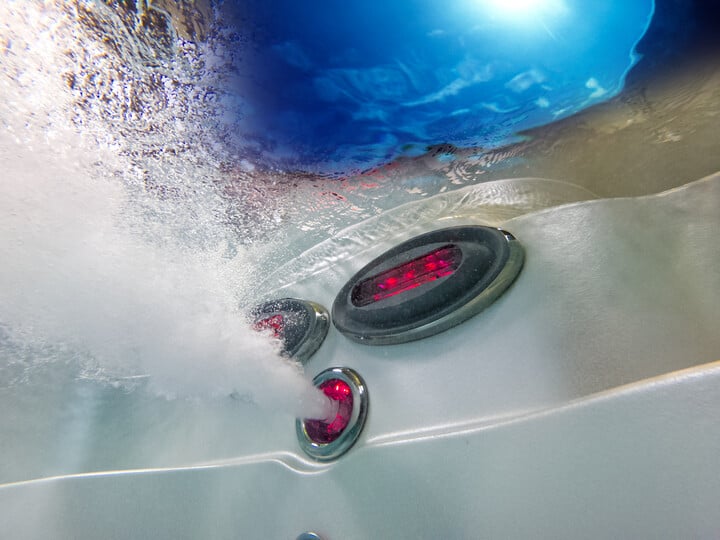 Hydrotherapy
Adjustable PowerPro® DX swim blades provide the best swim experience for every level, from beginners to triathletes. SteadySwim™ buoyancy jet keeps swimmers aligned by elevating you into the proper body position and (4) 4Hp pumps produce a powerful velocity of water for premium swim blade and hydrotherapy performance.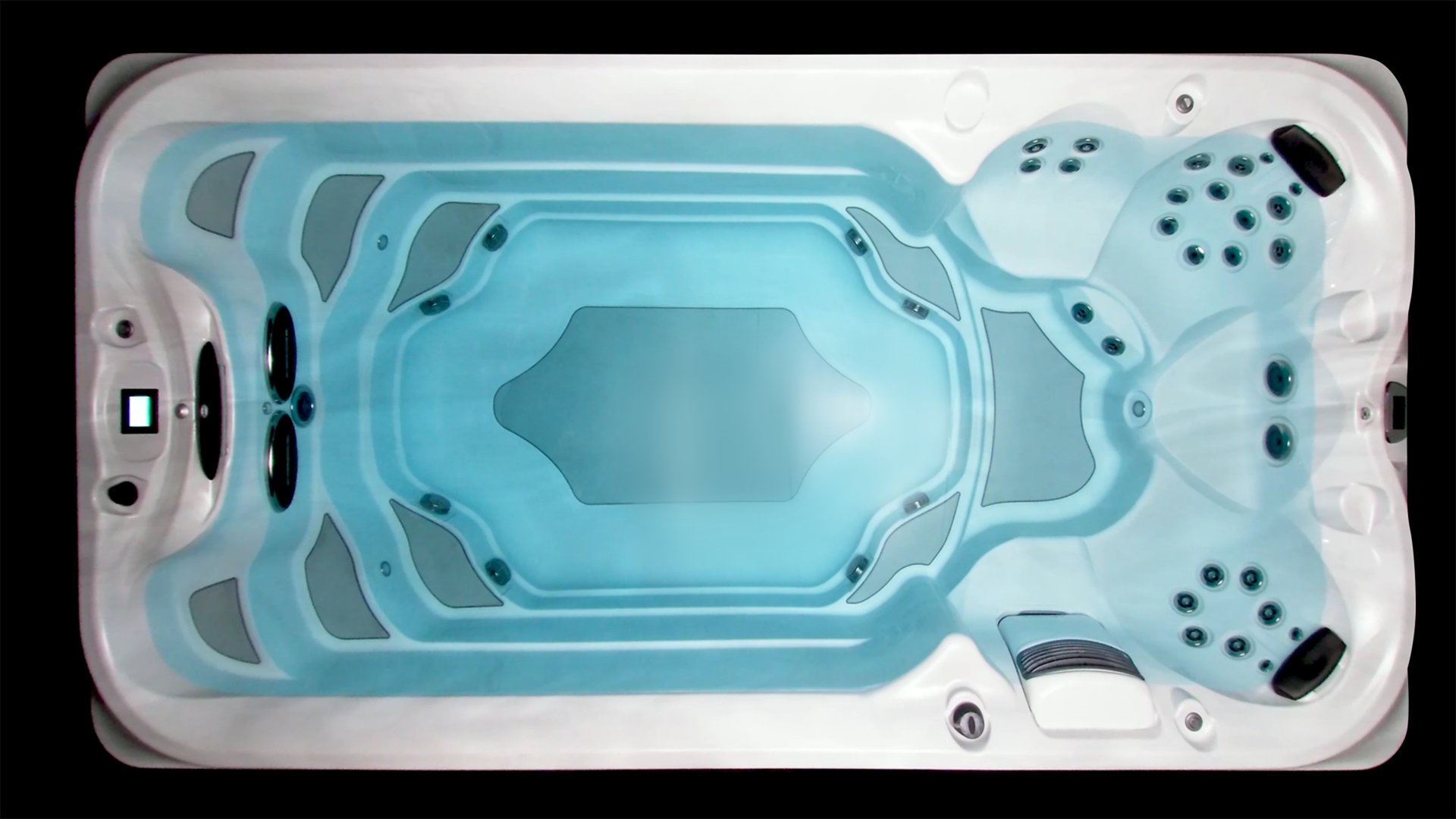 Design
A unique SmoothSwim™ shell design incorporates hips in the shell to stop reflective waves and keep you in your swim lane. Premium LED lighting, an illuminated waterfall, exterior running lights, and an illuminated status indicator light adds elegance and ambiance.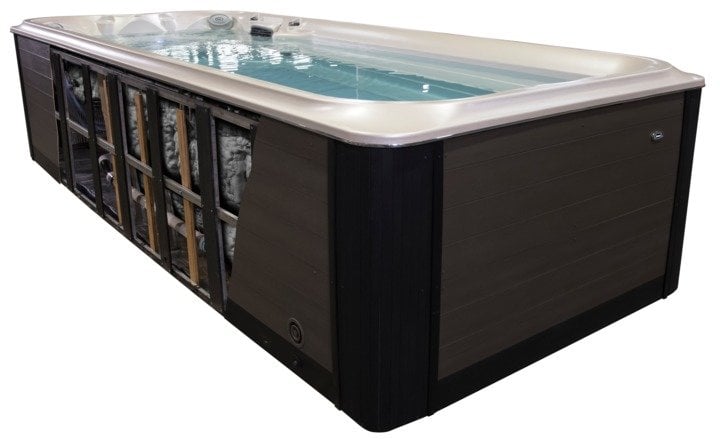 Quality Construction
ProFusion™ acrylic shell, full-foam insulation, a galvanized steel frame, and propolymer base makes these all-seasons swim spas energy efficient. Stunning, durable, synthetic wood cabinetry with an at-a-glance status indicator light that changes colors when your swim spa needs attention makes maintaining your swim spa simple.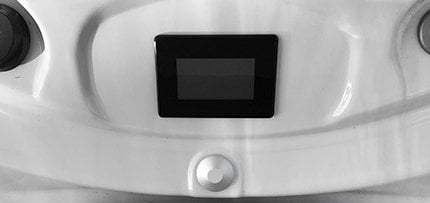 Innovation
An exclusive swim selector control near the swim blades let you adjust your experience at the touch of a button, from swim current speed to preprogrammed workout mode. A separate ProTouch™ control near the hydrotherapy seats give you the convenience of adjusting swim spa functions while you relax.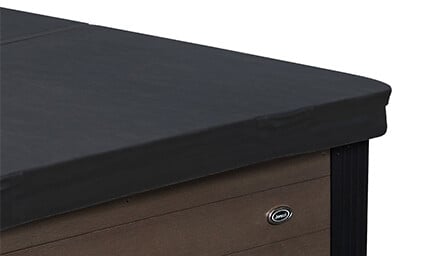 ProLast™ Covers
Make protecting your investment both stylish and simple. Engineered for durability from superior material, ProLast™ Covers are 25% lighter for easier handling and add a premium touch to your outdoor decor. Increase energy efficiency and maintain cleaner water longer. Lighter than vinyl covers. UV- and water-resistant. Easy to clean. Made with durable, marine-grade material.

FORM Smart Swim Goggles
Compatible with wearable technology calibrated specifically for swim spas, the FORM Smart Swim Goggles not only track and analyze your results; you can view these stats in real-time on your optical display thanks smart technology.