J-435™ 7-Foot Lounge Seating Spa
Customize This Spa
2.

Packages

(Optional, Additional Cost)
Select Color / Cabinet Color / Package
Product Details
Product Details
Description
With 5 seating options, the J-435™ hot tub offers privacy, a forward-facing lounge, and a jetted cool down seat, making this seven-foot spa a popular model.
Details
A high-back design offers privacy, protection from the elements, and the best hydromassage experience Great for runners or anyone who has tired legs, a therapeutic lounge seat offers a unique massage for overall stress relief, including wrist jets and a complete set of leg jets Two cool-down seats –one of which has jets -- give you the option to enjoy your hot tub without immersing yourself completely
Specs
360 gal / 1362.75 liters

822 lbs/ 372 kgs

47

North America (60 Hz): 1-Speed, 5.1 HP break, 2.5 HP continuous, 56 Frame

North America (60 Hz): 1-Speed, 5.1 HP break, 2.5 HP continuous, 56 Frame

Yes
Dimensions
95.25

213.36

213.36

2039.0

1362.75
Page does not contain any content.
Features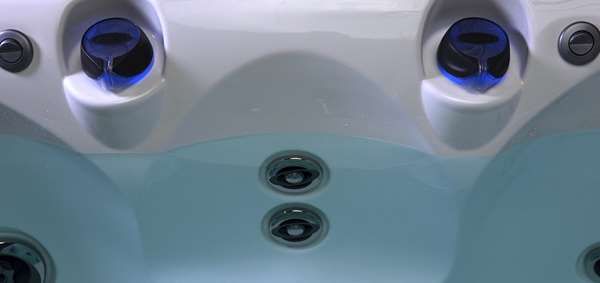 DIVERTER KNOBS / CUP HOLDER
Dual-purpose diverter knobs are designed to function as cup holders for added convenience – and change color and highlight a stream of swirling water for a dramatic effect.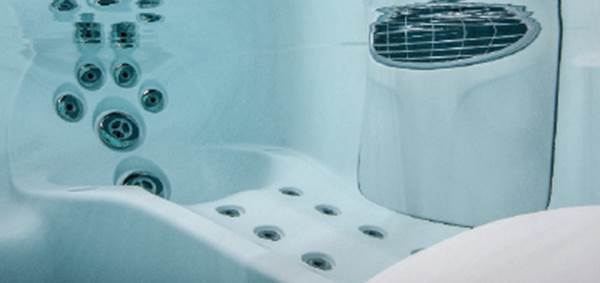 LOUNGE SEAT
The lounge seat offers a full-body massage, with invigorating bubbles that relieve tension on your wrists and hands and full-leg coverage with hamstrings, calf and leg jets.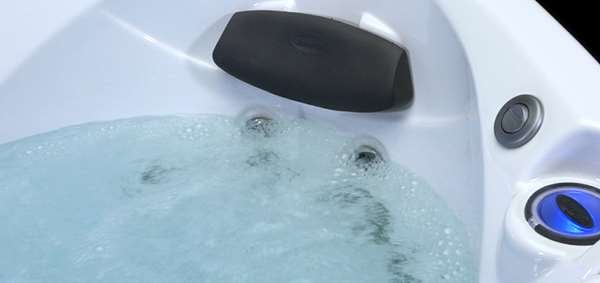 ADJUSTABLE PILLOWS
New, adjustable pillows add enhanced relaxation for people of varying heights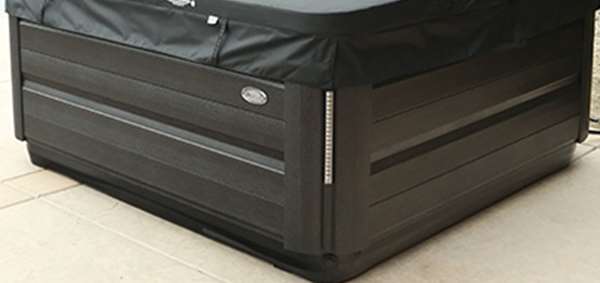 PROFINISH™ CABINETRY
The striking ProFinish™ cabinetry design features optional corner lighting inspired by architecture, drawing the eye to the modern design while providing added safety. And, an illuminated status light to provide quick indication from afar.
Seating & Jets
RX LOUNGE SEAT
Full-body relief, from your hands and wrist to full-coverage and cooling relief for your legs.
FX-12 THERAPY SEAT
Full-coverage, deep, adjustable neck and back relief for the perfect massage every time.
WATERFALL SEAT
A soothing, wide sheet of water cascading across your shoulders combined with an revitalizing upper back massage banishes pain and strain.