This Collection is best for those who want...
This collection is best for
those who want...
the ultimate hydromassage
Offers nine different Jacuzzi® PowerPro™ jets for increased whirlpool coverage, including Jacuzzi® PowerPro™ PX Pulsating Jet, Jacuzzi® PowerPro™ Rotating® Jet RX and the bold Jet Jacuzzi® PowerPro™ MX2.
raised rear design
Composed with a raised back design for protection from the elements.
Easy to use
Makes maintenance easy with tool-less cabinet removal. Compatible with SmartTub™ Application to improve the care and support of the hot tub.
waterfalls
Shows taller backlit waterfalls cascading down the neck and back at the same time providing a more impressive effect
.
Inspiration Gallery J-400™
Get inspired by stunning hot tub installation and design ideas from Jacuzzi® brand enthusiasts.
Explore other collections
J-300™ Collection
Our Signature J-300™ Collection puts comfort at the forefront, featuring premium PowerPro® Jets, Hydrosoothe™ pillow, ergonomically-designed seating, and an advanced control panel. Ease of maintenance provided by CLEARRAY® On-Demand.
J-200™ Collection
The J-200™ Collection provides a complete hydromassage experience to relieve everyday stress at an everyday value. With thoughtful jet placement in ergonomic seating, LED backlit headrests, and stylish tool-free cabinetry with LED accent lighting, the models in the J-200™ Collection exceed strict California Energy Commission standards for stand-by power consumption.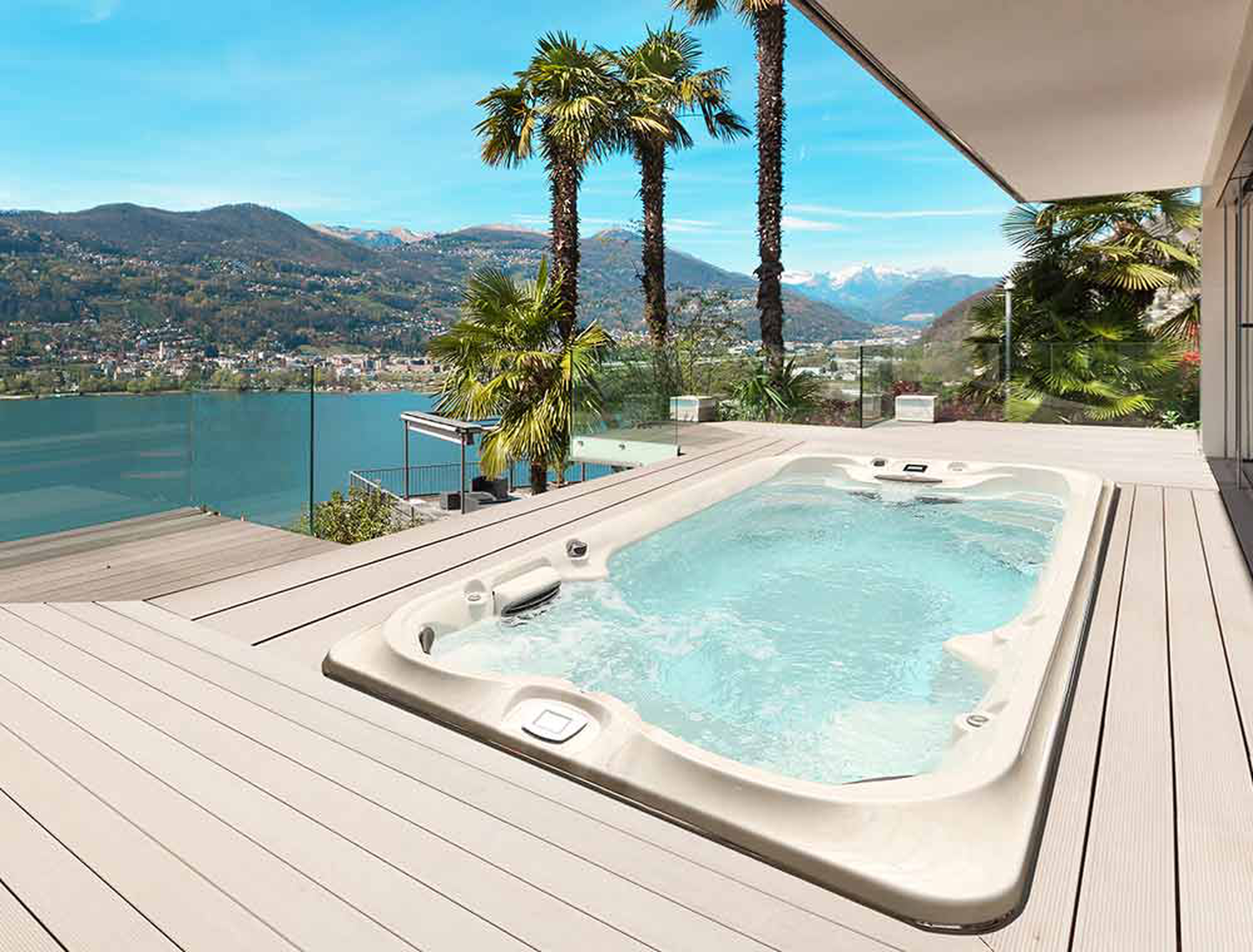 Browse All Swim Spas
The latest powerful swim current technology and the historic performance of Jacuzzi® PowerPro® jets combine to deliver the perfect swim, year-round.